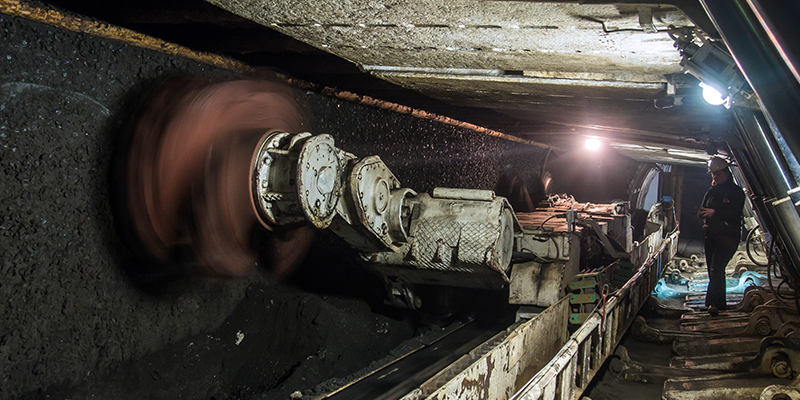 Certainly, there is a link between intelligent video surveillance and coal mine security. To create a safe working environment, it is essential to respond fast and adequately to all types of hazards possibly occurring and prioritize the well-being of workers.
Whether it is dangerous environmental factors, damaged equipment, or employees not following safety protocols threatening a mine, decision-makers require uninterrupted monitoring, especially in key areas of the underground pit, and actionable insights to make informed decisions.
Accuracy and precision
The problem with legacy surveillance systems is that security teams have to monitor a multitude of screens, which often offer poor image quality due to low light, dust, humidity, or light pollution conditions. In this scenario, surveillance is challenging and predisposed to mistakes and delays.
For coal mines specifically, video surveillance needs to be veracious, regardless of environmental factors. High-quality images facilitate the process of identifying threats and can determine how well a mine's safety team reacts to dangerous situations.
Mine threats
The surveillance system of a mine also must be configured by professional and knowledgeable integrators in the mining industry to satisfy special requirements and safety applications and detect risks affecting this type of site (e.g., theft, intrusion, surface water levels, methane, and other gasses, seismic activity, coal mine combustion, roof integrity, among other hazards).
A real-time and educated response to incidents
Further, smart solutions, powered by Artificial Intelligence, support the real-time detection of and response to health and safety risks in order to safeguard workers and reduce accidents in underground mining operations.
Safety protocols
Intelligent video surveillance can identify mine workers not following valuable health and safety protocols or approved work procedures. An automatic alert is sent to leaders and mine managers to make them aware of undesirable behavior, such as smoking.
Restricted areas
Security control and integrated motion detectors can also guarantee that sensitive areas remain protected by notifying operators once there is motion detected, which helps prevent breaches of security.
Counting of people
Whether controlling the number of people in a specific mine location or tracking the number of individuals entering and leaving the coalmine, visitor counters can be unified with a sophisticated AI-based video surveillance system.
Remote control
Preferably, the video surveillance of your site allows you to configure parameters, access footage, and watch live feeds remotely, from anywhere in the world.
Other considerations
Cameras for coal mines must be specially designed for underground exploitation and have outstanding safety properties. In addition to installing monitoring devices strategically, it is also necessary to factor in the means by which the video signal will be transmitted.
More significantly, data provided by an optimal AI-video surveillance system should be utilized judiciously by security staff and senior employees to deliver sustained improvement for safety procedures and laborer protection.
Preventing emergencies, protecting workers, and addressing mining threats effectively can be done with the deployment of intelligent video surveillance systems and the application of automated, in-depth data analysis.
Prioritize
worker safety
Contact us today to explore how our intelligent video technology can be tailored to meet the unique challenges of coal mines.