National Accounts
Protect your enterprise with intelligent solutions implemented uniformly in every business location. As your chosen security partner, Security 101 goes beyond merely installing electronic security systems for your multi-site corporation. We believe simplification and optimization of security are at the core of an effective environment and aim to provide you with consistent and clear communication, assistance, and guidance long after the initial purchase and installation.
SOLVE CHALLENGING ENTERPRISE PAIN POINTS
Take advantage of the extensive opportunities we offer to

multi-site organizations

Our solutions permit a considerable reduction in costs and enable multi-site enterprises to effectively eliminate disparate systems, centralize monitoring, increase flexibility, and manage operations remotely, without purchasing and operating expensive capital equipment.
ESP

Enterprise Security Program
A unique, world-class approach to

enterprise-level security

Our exclusive six-step methodology systematically secures your people, protects your assets, and makes true standardization across locations — finally — a reality.

All of our service and support technicians are factory-trained and able to deliver you the best-in-class experience. It's true. We are fanatical about customer service.
Design and create a vision
Security 101 knows how to bring to life a clear vision that genuinely understands your project's scope, requirements, and functionality.
Determine the standards
We identify the specific legal standards for safety that need to be followed.
Focus on compliance
It is our priority to secure all your facilities with the most advanced technologies, while helping you meet rigorous security compliance regulations.
Engineering
The entire engineering process results in a comprehensive security environment that protects your assets in the most advantageous way.
Flawless execution
Our excellence is accomplished through integrity and accountability. Certified Security 101 installation specialists create a flexible and scalable framework to build upon for future additions.
Life-cycle support
Thanks to the high standards and practices that support our technical and analytical approach, Security 101 holds invaluable experience servicing products from the industry's top manufactures.
What our national

clients have to say
With Security 101, we have found a completely reliable and devoted partner who complements our protective and anticipatory policies. Their solutions can be applied quickly and effectively to reduce/eliminate the damaging effect of the many current and future disruptions and crises in the healthcare sector.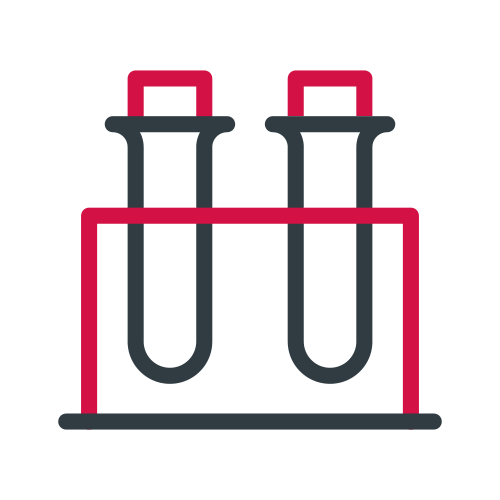 Global Security Director
|
Fortune 500 Pharmaceutical Company
As our organization continues to remain vigilant at preventing weak points, we appreciate Security 101's efforts and holistic view to ensure the integrity and accuracy of our data across all of our locations and guarantee our monitoring and reporting capabilities are entirely centralized on a common platform.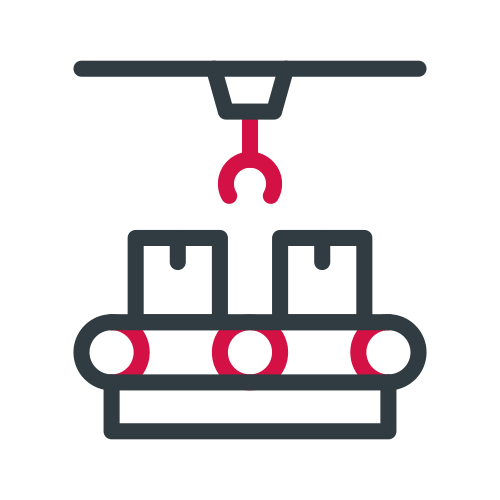 Security Director
|
Global Manufacturing Company
Security 101's solution was the only enterprise-level security program capable of successfully executing the complex integration of our historically decentralized security environment. From the design, planning, and implementation to the lifecycle support, preventive maintenance, and transparent communication, we had a straightforward experience. Our disparate system is now centralized, optimized, and more resilient.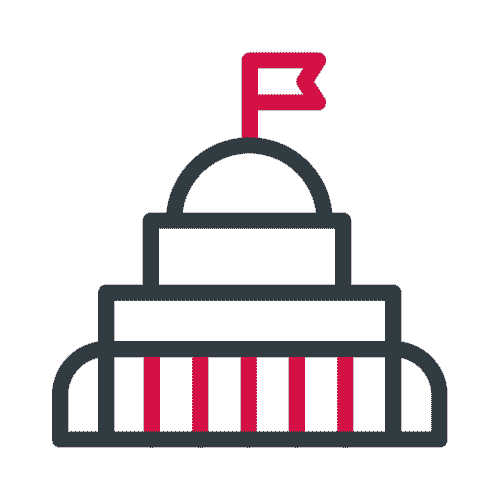 CSO
|
Municipal Government Agency
Customization and reducing our risk index have always been key priorities for our company. Security 101 provided us with unique services like enterprise system upgrades and remote diagnostics, which a typical security integrator tends to struggle with. In addition we benefited from high-quality customer service, a local experience, and specialized support. They certainly met our requirements and exceeded our expectations.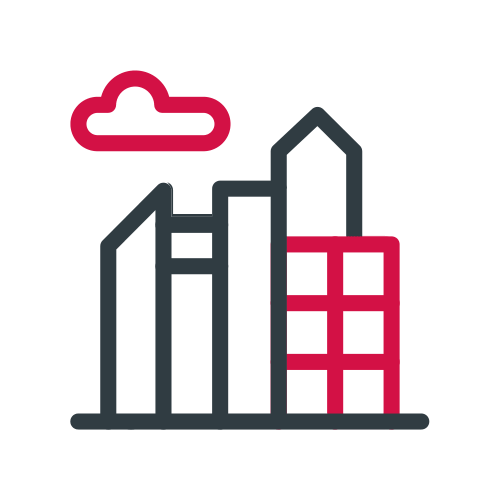 Risk Manager
|
American Bank Holding Company
In one year of using Security 101, we saw a 68% decrease in IT and administrative costs. With the automation and digitization of workflows we were able to improve our operations, meet regulatory requirements, and avoid compliance penalties, saving tens of thousands of dollars.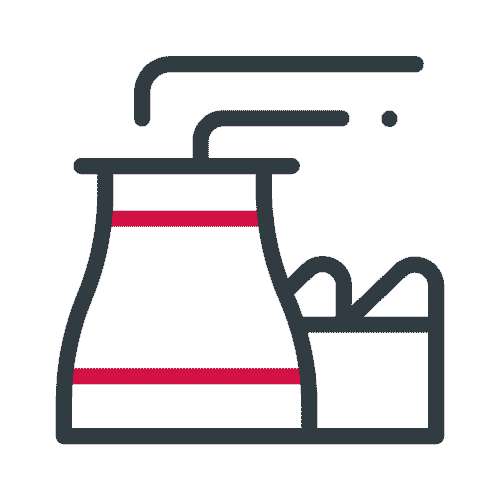 Senior Security Executive
|
Renewable Energy Organization
Security systems

program management
We are committed to your needs.
That's why we utilize a systematic and strategic approach to managing your project from start to finish.
To achieve the maximum value of your program, Security 101:
Applies proven solutions and best practices.
Coordinates, manages, and monitors security integrations.
Employs rigorous metrics for measuring and controlling your program.
Utilizes a single point of contact for your large enterprise. Our Program Managers communicate clearly and regularly with stakeholders.
Develops optimal solutions to program challenges.
Provides solutions in alignment with regulatory governance.
Ensures master plans and schedules are followed.
Professional services
team
The Security 101 Professional Services team is a group of seasoned security professionals who are ready to handle security system projects or service needs of virtually any size.
Our dedication to security excellence and process optimization is second-to-none.
Let us start earning your trust today.
We can offer your multi-site enterprise with an unparalleled experience by providing:


Custom-designed solutions
Enterprise class system upgrades
Specialized integration of disparate systems
Remote diagnostics and management services
Preventative maintenance programs
Security 101® National Accounts Careers
Explore rewarding positions available across the country.
We are always on the lookout for talented and enthusiastic individuals who embody our core values of exceptional customer service, unwavering integrity, and a positive work environment. With TEAM101, you'll have the chance to develop your skills and thrive in a company that strives for excellence. Let's make an impact together!
Enterprise Business Development Executive
The Enterprise Business Development Executive is responsible for identifying and developing new customers, and regional account support for existing enterprise clients. About Security 101 National Accounts Division: Our focus is enterprise-class security applications designed to be centrally managed for a client base of Fortune 500 Companies where physical security converges with network security.
Service Coordinator
Security 101 – National Accounts is now recruiting for a High-Energy Service Coordinator with clear, articulate written email communication skills to work in conjunction with our Service Manager in tracking contracts, active dispatching, scheduling, billing, parts tracking etc. This is an in-office position, located in Lutz, FL.
Embedded Project Manager - San Juan Puerto Rico
Security 101 – National Accounts is now recruiting a Project Manager with experience in the commercial enterprise electronic security space. Plans, organizes, directs, and controls project activities required for effective management of electronic security installation projects. Supervises installation and subcontractors. Estimates and prices job charges. Works with financial, contract management and other management reports and tools to define project problems to assure project profitability. Responsible for training and developing employees as well as responsible for the quality of installation.
We get it.
The current cyber-physical threat landscape calls for a stronger, more holistic security posture, better communication, and improved outcomes.
To better control modern threats, we offer you a strategic blend of cyber and physical security. This means you can establish formal means to achieve better protection and amplify visibility.
We provide better security at a lower cost.
Only smart businesses that spend wisely and monitor ROI closely survive in the long run. Security 101, can support your efforts of improving the security of your multi-site enterprise while reducing the capital expense recovery time.
Security environments that work harmoniously.
At Security 101, we understand that you're likely responsible for a complex organization with many layers and business units, each demanding a deep level of knowledge before any decisions about security can be made.
Very often this means those business units are secured by systems that don't integrate in the manner you need them to.
With decades of valuable experience, our Security 101 engineers and advisors are experts in creating a road map to consolidate stand-alone systems and create consistent security ecosystems across locations.
Security 101 is versed in working with a variety of industries.
In working with Fortune 500 companies and solidifying a global presence, we have developed incalculable expertise and professionalism. You can count on us to help you improve the security of your enterprise, across the U.S.
Our local teams are patient, approachable, and knowledgeable.
From designing to executing your dream security environment, we care.
A dedicated program manager will always be ready to provide you with personalized service and the guidance your multi-site enterprise requires.
We are here to help you.
We use the

smartest technologies

As a security national expert, Security 101 fully understands the current needs of enterprise-level customers.
Like you, we want to lower upfront investment costs, offer you cheaper maintenance expenses, and enhance your levels of security.


PROACTIVITY. SIMPLICITY. CONSISTENCY.
Our

Security Systems

Address the evolving threat landscape with anticipating, elite security systems that allow for expansion without reinvention.
Situational
Awareness
Protect your site's integrity
Situational awareness is a fundamental building block of a robust security ecosystem.
Amplify it with cutting-edge, efficacious technologies.
Get

Started

At Security 101, we help your enterprise become safer and more resilient.

To meet the specific needs of your organization and industry, and to align to your core business objectives, we offer tailor-made solutions and services that will avoid compromising the security and protection of your people and assets.

We are committed to answering all your questions and are ready to discuss your unique security project further.

Your message will be sent directly to the National Accounts team. Solicitations will be ignored.
Make your move.


We are on hand to help you.
Please complete the form below