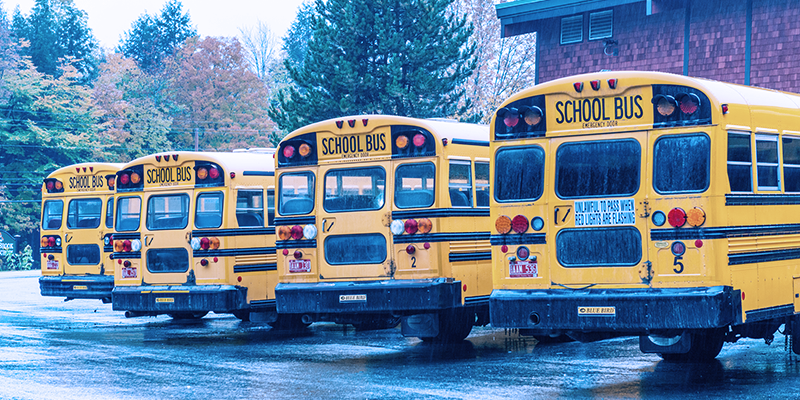 Protecting school campuses from intruders, crime, and vandalism is still a challenging task for most educational leaders. More notably, the perimeters of these buildings tend to lack the protection they require to avoid unauthorized vehicle access, illegal parking, and criminal activity occurring after hours or on the weekends.
Intentionally using physical security technologies to safeguard and manage parking lots and restricted areas in school buildings is critical to allow students and staff to focus on what matters the most: greater academic achievement.
The protagonistic role of AI
To increase the level of security awareness during and after school hours, video surveillance is a must. However, it is important to adopt a cutting-edge system that utilizes Artificial Intelligence (AI) and Deep learning technologies, which facilitate the tracking and monitoring of illicit activities. These innovations have the power of delivering data that is accurate, timely, and clear.
Intelligent analytics for school facilities support administrators in getting a better handle on access control and monitoring of hallways, classrooms, and very importantly exterior areas and parking lots.
One of the key features of an advanced system is its ability to detect, classify, and collect attributes in the form of metadata—all while reducing delays and system bandwidth burdens and enabling real-time information gathering and environment monitoring.
For instance, it is desirable for the system to differentiate school buses from other motor vehicles and even detect a car's make, model, and color. This can be helpful to control "buses only" areas, mitigating the risk of vehicles going in the wrong direction, alleviating traffic flow, and blocking unauthorized access. Further, AI can reduce the number of false positives and allow security teams to communicate directly with trespassers and suspects as soon as they are detected.
LPR - A key component
An essential complement to the security system of a K-12 school is the integration of License Plate Recognition technology. LPR enables the capture of license plate data of all drivers entering or leaving the parking lots of learning establishments. This solution is key to increasing situational perception and being cognizant of who is on campus at all times.
LPR facilitates the process of:
Identifying who the driver is, including if they are a parent or known/unknown visitor.
Screening vehicles and granting them access based on access rules controlled by administration.
Sending real-time alerts of unknown drivers trying to get access.
Denying access to fired drivers and disgruntled employees.
Being notified when noncustodial parents enter the school.
Automating dismissal and reducing parent wait times. When an authorized guardian arrives at campus, an alert is sent to the right classroom, and students are then sent at the right time to the right spot. LPR is also helpful during rainy days when dismissal can get complex.
Facial recognition
In an attempt to improve safety, schools are turning to facial recognition solutions. This biometric system can also be fed with a watchlist from the local Sheriff's department, as well as yearbook photos of students and teachers.
A sophisticated system can also alert if a parent who does not have custody of a child is on the premises. Moreover, specific lists can also extend to suspended or expelled students to ensure children or individuals not allowed near campus don't disrupt school activities.
Having a reliable video surveillance system that employs AI, LPR, and facial recognition technologies on campus gives schools the ability to mitigate risks and be proactive instead of reactive when it comes to security. Such a comprehensive solution can help principals deter any type of criminal activity, especially in parking lots, by being able to track and monitor abnormal patterns before they become grave issues.
A first step
towards safer school grounds
Contact us now to discuss your school's specific parking and access control challenges, and let our experts design a tailored solution to mitigate risks and enhance security.