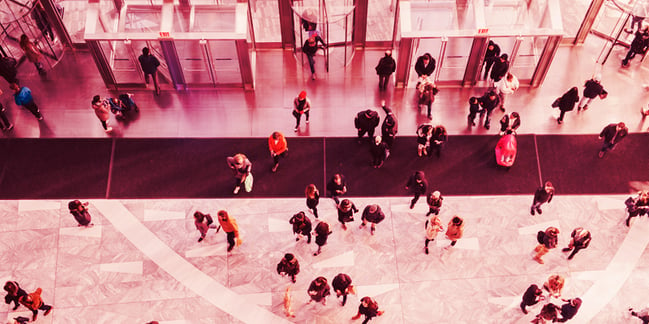 Just yesterday, the media began reporting that all 50 states have entered an early stage of reopening their local economies. As the country begins to get back to work, it goes without saying that it's crucial to maintain a safe working environment for your employees and for any members of the public that might interact with your business. Furthermore, in many places across the U.S., business owners are also required to have a written preparedness and response plan.
As an experienced national commercial security integrator, Security 101® recognizes that our customers and business partners wear many hats as they deal with the safety and security of their organization's people and property. And, we hope you are all consulting your security partners to aid in creating an updated and upgraded environment where your most important assets—your people—can perform their duties safely while the return to normal plays out. With electronic security systems having such a large potential for impact in this area, naturally there has been a great deal of talk about technology that can be installed and utilized to help get you there. Now more than ever, the choices and rationale on budgeting for and integrating that technology should not be considered or dealt with alone. Everyone seems to have their opinions about what works and what should be done, but the technology-related subjects most discussed right now due to the COVID-19 pandemic include things like:
People counting and social distancing
Thermal imaging/skin temperature detection
Converting security to purely cloud solutions
And even an elevated level of cyber threats and network security
If any of these ideas have come up inside of your security department or if you've been asked to research them, we encourage you to involve your trusted partners when considering the sizable task of shifting gears and changing procedure during these challenging times.

Additionally, please find the following set of links which we hope will help to point you in the right direction as we all head toward normalcy again.
---
Buy American Support Small Business
Moving to Touch-Free Environments at the Workplace