Security Solutions for Utilities
Utility entities are dependent on capable physical security solutions and solid protocols, custom-designed to protect their infrastructure from crime. By prioritizing the security of facilities and equipment and deploying a holistic defense approach, your utilities organization will be able to resist security breaches, vandalism, and terrorist attacks successfully and continue operating, even in the event of an emergency.
The seven layers of

defense in depth

The utilities sector delivers vital services to communities and plays a critical role in economic and social development. This makes generating facilities, substations, utility companies, and other structures dedicated to the transmission of energy — including electricity, natural gas, oil, water — and other resources an attractive target for criminals who intend to cause disruption and incalculable damage.

Some threats are persistent. For instance, copper theft has been affecting U.S. critical infrastructure and representing a risk to both public safety and national security for years. Nevertheless, new concerns, such as cyberterrorism and IoT menaces, have recently emerged, drastically increasing this industry's known vulnerabilities.

In order to protect assets and installations and ensure business continuity, a custom-built, unified security strategy is essential. Security 101 is an utilities industry expert and can support public service corporations in achieving performance goals by maximizing their levels of security, functionality, and compliance while preventing disparities and discrepancies.
We understand the importance of applying the concept of Defense in Depth to enhance the protection of utility plants against various threats. Defense in Depth requires the robust integration of physical security and perimeter defense solutions, as part of its seven-layer approach, which consists of:
Policies, procedures, and awareness
Physical security
Perimeter defense
Internal network security
Host security
Application security
Data security
We are devoted to securing your facilities and helping you achieve standardization across sites, functionality, and regulatory compliance.
We are

utilities and energy experts

The utility industry is highly susceptible to attacks, as public facilities and energy plants are often located in rural, difficult-to-access areas. Towers, transformers, substations, transmission lines, cables, pipelines, and other pivotal structures are spread out and widely distributed. In addition, common barriers, like gates and fences, tend to be ineffective in preventing completely unauthorized entry.

To design the safest, most valuable, customized, and scalable solution for your utility organization, we consider important performance objectives that are specific to the Process Safety Management (PSM) component, a key OSHA standard.
Timeliness of detection
—
The time between the start of the issue and the time it is detected.
Operational reliability
—
The percentage of time that physical security equipment is functioning properly.
Information reliability
—
The frequency of invalid alerts caused by environmental factors, communication outages, or power irregularities.
Sustainability
—
The ability to continue operating using the available resources.
Prevent utilities challenges
successfully
Protect your electricity, natural gas, water, sewer, or telecommunications entity against security breaches, theft and vandalism, terrorist attacks, weather events, and equipment failures.
Theft and vandalism
Deterring and detecting intruders starts at the utilities corporation's perimeter. We use sophisticated access control systems and other technologies to create solid barriers that, if broken, will alert your security team, informing them of the exact location of breaches and what, if any, response is required.
Terrorism
For us, countering terrorism against your critical infrastructure involves an active, strategic method that prevents, deters, responds to, and mitigates violent attacks. Our set of solutions includes video surveillance, video analytics, and the adoption of modern detection systems.
Equipment failures
A first-class video monitoring system and IoT give utility operators a comprehensive picture and ample visibility to minimize expensive downtime costs, and detect, in real-time, equipment failures that could eventually impact the site.
PROACTIVITY. SIMPLICITY. CONSISTENCY.
Utilities
Security Systems
Address the evolving threat landscape with anticipating, elite security systems that allow for expansion without reinvention.
We are committed to utilities safety.
Our fully customizable strategic approach, first-class technologies, and ongoing support facilitate a secure environment for all at your organization, leading to better monitoring, optimal situational awareness, consistent responses to threats, and improved communication.
We offer you consistency.
As a leading security integrator, Security 101 will implement solutions across your utilities company in a manner that intentionally avoids disparity and increases visibility and awareness.
We know what it takes to safeguard your utility plant.
Our professional teams are experts in the utilities industry. They utilize the best, most modern technologies to effectively protect your infrastructure and equipment. Further, they understand the numerous compliance regulations and protocols that must be met.
Our utilities security
free resources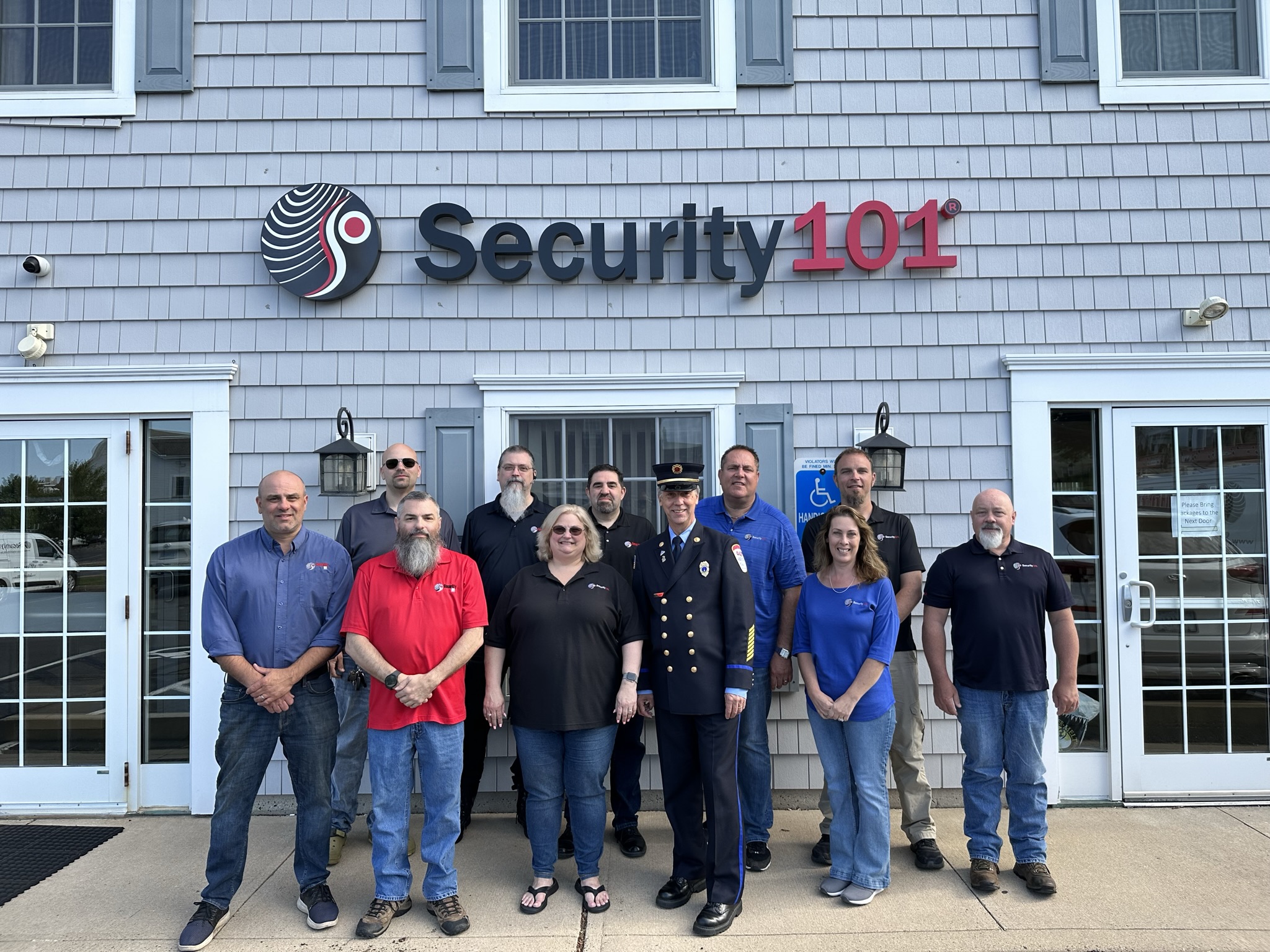 A spotlight on Security 101's star employee — Gary Conway Jr.
At Security 101, we believe in appreciating and honoring the talent within our...
Read More