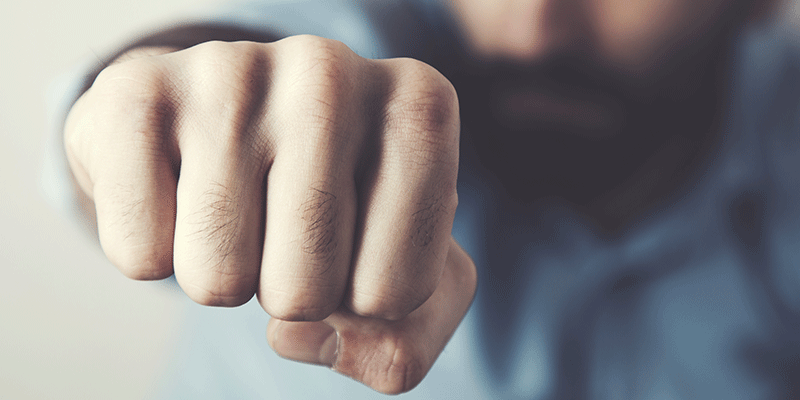 About 1.7 million workers are injured each year during workplace attacks, according to the Bureau of Justice Statistics. These incidents account for 18% of all violent crime in the country. How can angry people be effectively restrained so their rage doesn't hurt others in a manufacturing facility? Certainly, plant leaders have a legal and ethical obligation to foster a work environment that is safe for everybody. Not only does it increase productivity, but reduces the possibility of lawsuits, liability costs, and damaged employee morale.
Risk assessment reveals that most of the threats of violence in manufacturing places are originated from three of the workplace violence categories:
Type 3. Current or Former Employee
Type 2. Truck Drivers
Type 4. Domestic Violence
Terminating an employee can enrage an attacker, as evidence in February 2001, when a 66-year-old killed four people and injured four others before taking his own life, in retaliation for being fired from Navistar International Corp, a truck and diesel engine plant in Chicago. To start, industrial security leaders and employees need to reliably identify potential lawbreakers by following a three-dimensional approach that focuses on 1) changes to baseline behaviors, 2) typical "red flag" indicators, and 3) life changing events such as a divorce or death.
Type 2 violence can also pose a danger to the manufacturing facilities as drivers may not agree with delays or other reasons related to the shipment, making them prone to access the premises and start an attack. It is vital that proper screening is performed and that a secure building perimeter is verified where drivers are unable to enter restricted areas.
When it comes to domestic violence, Type 4, it is sadly too often disregarded. Employees need to be trained to report any changes in family status that may compromise their security. A violent partner may not think twice about attacking a person at work and put others in danger to seek revenge. Access control plays a big role to deny entry to offenders by using motion detectors and biometric systems, for example.
Employers should make sure that proper training, reporting protocols, and detailed evaluation of reports are in place for effective risk management. In addition, on premise security is crucial. For instance, if a confrontational termination of employment is foreseen, employers must disable access credentials on time and inform the rest of the team of the termination. It is necessary that physical security is periodically tested as well as using technology like video surveillance and electronic badges to diminish the likelihood of a violent attack.
Equally important to adopting an explicit workplace violence policy and prevention program and implementing high-end security solutions, is fomenting fair and consistent disciplinary procedures, trust and respect among workers and management, awareness of when it is time to seek assistance from third party security providers and thorough background checks of new employees.