What You Need to Know About Cybersecurity
The increasingly complex digital landscape requires your organization to be prepared. Security 101 offers you helpful and valuable insights and resources to understand why it is important to develop a solid cyber security strategy that intentionally unifies the cyber and physical security components synergistically, and to learn what it takes to protect your company from attacks against data.
REINFORCED PHYSICAL SECURITY
Reduce your exposure
to cyberattacks
As the cloud, Internet of Things (IoT), and managed access control and managed video surveillance services become more popular to boost site security, hackers are also finding in these technologies new opportunities to access an organization's sensitive data and network.
The biggest cyber weakness
Cyber hygiene
Network vulnerabilities can be digital (e.g., weak passwords, poorly maintained software) and tangible (e.g., improperly discarded hardware, passwords on paper, or physical break-ins). These can be avoided by implementing proper cyber hygiene practices and improving your physical security posture.
Device hardening techniques
Hardware and devices can be properly hardened using effective techniques to truly prevent risks, mitigate liabilities, and outsmart hackers. Cyber and physical security should stop being treated as standalone functions. Instead, the physical and digital domains must reflect the current interconnected condition of the world.
The physical security of cyber systems
Physical security protects cybersecurity by limiting access to spaces where data is stored. Preventing unauthorized persons from entering your site with modern video surveillance and access control systems can safeguard your intellectual property and data.
PROACTIVITY. SIMPLICITY. CONSISTENCY.
Our

Security Systems

Address the evolving threat landscape with anticipating, elite security systems that allow for expansion without reinvention.
NETWORK PROTECTION
Stay

cybersecure

Organizations need to recognize the devastation of current threats, including cyber organized crime, and be ready to mitigate the potential severe impact that newly identified attacks and flaws can generate.
EXPOSURE MANAGEMENT
Limit the impact
of cyberattacks
Unparalleled support
It is important to ensure the digital stability of your business, become knowledgeable about cyberthreats, and apply the appropriate strategies and tools needed to mitigate risks.
The delicate current context justifies building a resilient cybersecurity program.
Go from zero capabilities to mature foundations and a proactive cybersecurity stance by implementing appropriate management tools, device tracking, content monitoring, remote updates and configurations, and powerful firewalls.
Increase digital trust and holistic resilience through the optimization of processes and the adoption of 21st-century solutions.
Digital solidity
A modern approach requires a risk-based cybersecurity methodology, plus recognizing that the protection of your assets must be differentiated.
Identify tactical and strategic risks inside your organization and determine the effect those risks could have on your digital assets if they materialize.
Adopt layers of protection against phishing, ransomware, malware, intrusion, and other cyber attacks by partnering with an experienced cybersecurity ally.
Prevent assaults by proactively addressing weak points instead of waiting for attacks to occur.
Our

cybersecurity resources

Organizations need to become resilient against existing cyber threats and proactive to face and recover from future cyber attacks. Our FREE cybersecurity resources can help you get started.
Monitor and prioritize
Identify risks by analyzing network traffic behavior, and utilizing data-logs, and advanced AI-based pattern recognition systems.
Countermeasures

Your cybersecurity partner should help you identify appropriate remediation processes and frameworks and offer you recommendations for specific cyberthreats.

Automation

Automate a systematic threat remediation program to avoid human errors and delays.
Learn More
Purpose-built solutions
Pre-configuration of your cybersecurity plan to address your site's wants and needs is key.
24/7/365 protection

Confirm you get continuous monitoring, examination, risk hunting, and investigation of cyber threats in real-time.

Cyberculture

Achieve low "click rates" in employee phishing programs, periodically revisit and revise your cybersecurity priorities, and access insightful reports about your cyber environment.
Learn More
Cybersecurity
free resources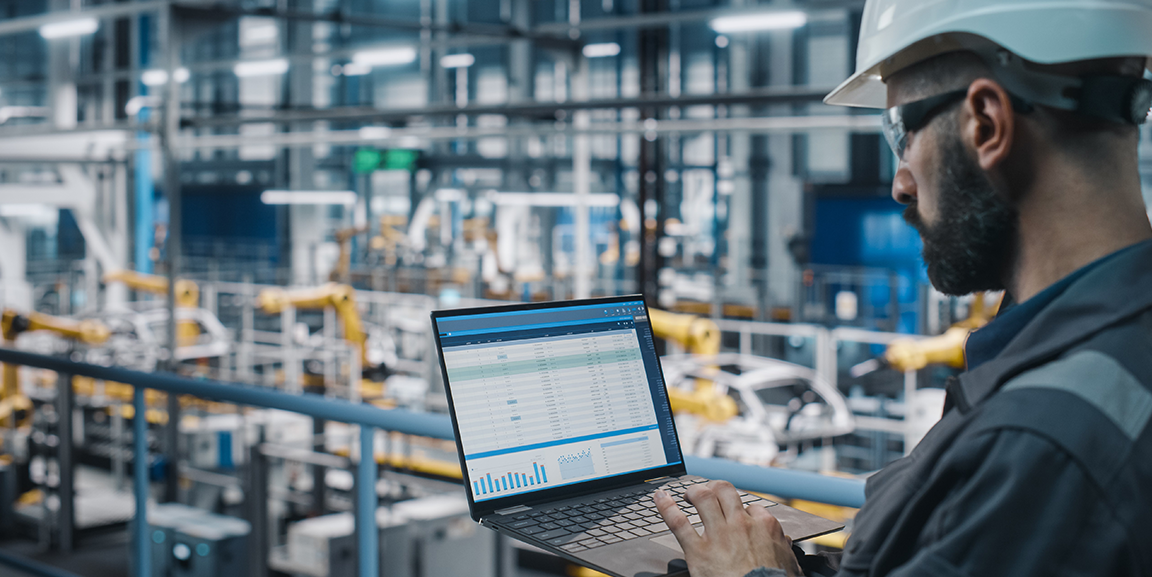 The impact of the fourth industrial revolution on physical security
The Fourth Industrial Revolution, also known as Industry 4.0, marks a...
Read More