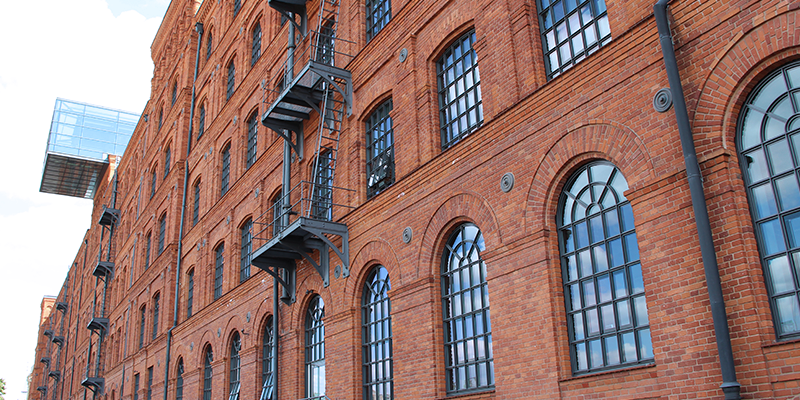 An important objective for property owners and managers is tenant retention, regardless of how old the building may be. Differentiating your property from others in the market, especially in larger cities, can be a challenge, yet it is a necessary step towards improving renter experience and conservation, and ultimately making an immediate and positive impact on your business.
Although old premises may be enough reason to support the status quo since certain updates can be difficult or even restricted by the existing building infrastructure, it is crucial to creatively adopt retrofit solutions that deliver the experience renters anticipate. Retrofit technologies are key to setting your property apart, streamlining operations, and increasing tenant demand.
Retrofit access control
An exceptional way to effectively meet tenant expectations is by installing retrofit access control solutions that can:
Satisfactorily prevent intruders from entering properties.
Allow residents to have more modern and flexible solutions to enter and manage their units.
The latter is particularly required to elevate the experience provided, as a large portion of renters today are millennials or Gen Z. For these generations, technology-enabled features are among the most sought-after amenities when searching for a place to live or work.
Retrofit locks are a type of lock that can fit current doors and lock frames, eliminating the need to replace or reconstruct the lock hole size. As they fit on top of the existing deadbolt, retrofit upgrades are the perfect solution for property managers.
Ideally, for rental properties, locks are keyless and wireless in order to provide a safer environment and protect renters. Nevertheless, standalone and offline locks are a quick and easy-to-install alternative. Without the complexity of a networked system, these locks can still help property managers meet basic high-security requirements.
However, wireless devices avoid the greatest cost and inconvenience of legacy access control – the wiring at the door. They are simple to set up, use and manage. The finish of the lock could also be customized to match the color and style of the door and environment.
Wireless options offer unparalleled advantages. Once they are installed, they can grant access to authorized people (tenants, employees, contractors, and visitors) with a phone app or fob via a secure Bluetooth signal.
This technology allows administrators to:
Monitor specific users.
Have access to real-time door monitoring.
Personalize access to places, individuals, and specific times.
Quickly issue, modify, or delete credentials without having to physically re-key or change locks.
Connect to a centralized monitoring platform to control every single entry and exit point throughout the facility with an effortless installation and software compatibility.
Lockdown the property remotely with the press of a button, instantly creating a secure environment for all occupants.
Save money.
Adopting smart lock retrofit solutions for mature buildings can significantly increase the property's revenue without huge renovation costs or having to tear down your building. There are numerous benefits of investing in tech and modernizing your property, from better security and higher resident retention rates to raising property value.
Differentiate your property
and make a lasting impact on your business
Contact our professionals today to explore the benefits of retrofitting access control solutions, enhancing security, convenience, and tenant satisfaction while avoiding extensive renovations.