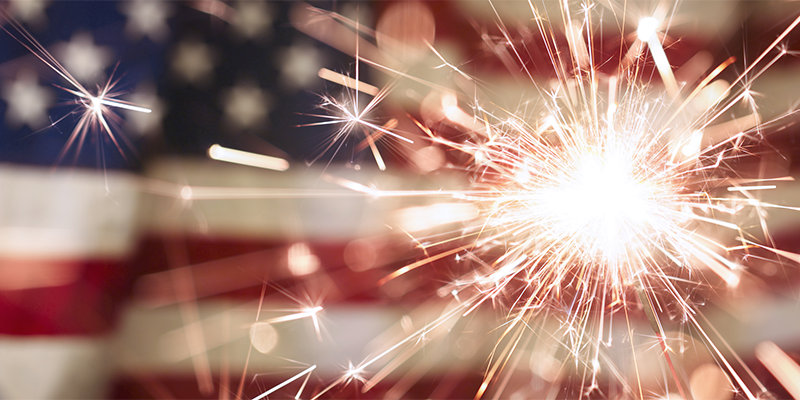 For some people, fireworks are not enough to celebrate Independence Day. In fact, July 4th holiday weekend might be the busiest time of the year for dangerous celebratory gunfire, a reckless activity with a higher probability of inflicting a fatal wound than regular shooting.
Local and municipal governments are encouraged to use sophisticated Gunfire Detection Systems to detect and address this dangerous behavior. Businesses and other organizations should also consider the use of this technology, as it can distinguish between fireworks and gunshots and prevent expensive false alarms.
These are some myths surrounding celebratory shooting:
For instance, it is believed that bullets shot upwards simply vanish into space; however, they fall back and have the potential to hit a person or property.
In addition, it is said that this type of gunfire is harmless; nevertheless, it can be a fatal practice, which often results in the injury or death of bystanders.
Municipal law enforcement and police departments are encouraged to utilize advanced Gunfire Detection Systems for a proactive response to this serious problem, particularly exacerbated during the July 4th holiday.
How it works
A sophisticated Gunfire Detection System uses acoustic sensors that are strategically placed to detect if a gun is fired, as well as to pinpoint (triangulate) the location from which it was fired. The acoustics can determine the precise time and audio associated with sounds that may signify gunfire.
It is important to note that sensors are also connected to a cloud-based platform, which facilitates the classification of an event with precision. This is possible by using machine algorithms and repeated analysis in a fast process that takes less than a minute.
When it is identified that an actual gun was fired, the system will issue an alert, displaying the exact location of the gunfire on a map. The almost real-time notifications can enhance safety for the community and officer effectiveness.
Actionable intelligence
Naturally, having access to intelligent data is a valuable tool for first responders. Not only does it mitigate the consequences of the incident but, it also ensures that when arriving at the scene to assist victims, officers know exactly what is going on.
This includes:
Maps with details of shooting locations, accompanied by gunshot audios.
Number of shooters.
Number of shots being fired.
Information about whether the shooter is still on the move.
Although a Gunfire Detection System is an unparalleled technology, it should still be considered a complement — not a replacement — to the vital work police officers and other first responders provide.
This solution acts as a force multiplier for crime reduction purposes. Moreover, it elevates situational awareness and quality of response.
Benefits of implementing a Gunfire Detection System
Reliably recognizes various firearms.
Increased detection and reporting of gunfire.
Improved response times.
Precise location of gunshots.
Shell casing collection.
Cameras can zoom in towards emergency location.
Crime maps.
A superior system can rapidly detect the sound of gunfire and verify alerts in seconds. This is a priceless tool for safety teams and law enforcement, who can strengthen their operations with accurate data, quick processing, and prompt notification of shooting through multiple channels.
The accuracy and reliability offered by a top-notch technology can reduce to zero the possibility of false alarms and lessen the risk of errors and associated delays.
Further, it is scalable and able to meet future needs as it can be integrated with other physical security systems. Gunfire Detection solutions can successfully be integrated with IP-based video surveillance for improved performance as well as with access control, and mass notification platforms. This can unify key security features, boost awareness, and amplify security.
Besides deploying this helpful technology, authorities should also announce a zero-tolerance policy for celebratory gunfire, utilize social media to spread the message, teach the community about the real dangers of this harmful activity, and host 4th of July celebrations to engage the citizens in safer ways.
A

safer holiday

for your community

Contact our professionals today to learn more about the advanced Gunfire Detection Systems that could help distinguish celebratory gunfire from other sounds, providing real-time alerts and precise location data.