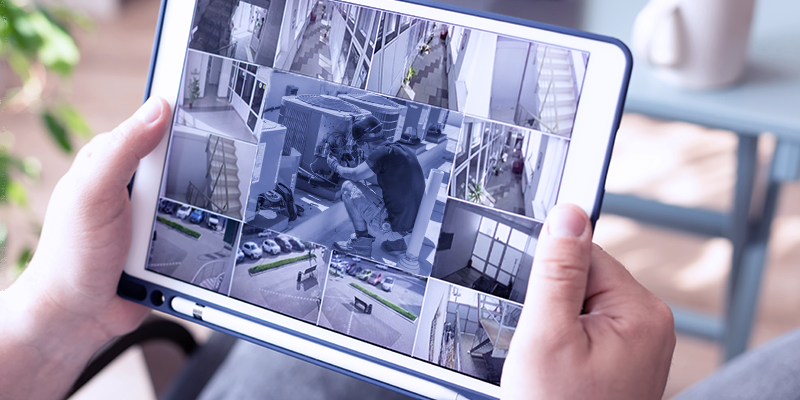 The specific services offered by property management companies are normally executed by vendors who must be licensed, insured, and readily available. In addition to seeking out high-quality workers, property managers must also ensure that their access control solution can help monitor vendors and guard against dangerous persons from entering the premises. Visitor management is one of the biggest challenges for keeping buildings safe and secure. Theft, vandalism, or not fulfilling work orders is a latent risk when unauthorized and unmonitored entry is an ongoing issue.
Ideally, an advanced access control system is employed for visitor management. Several options can be used: FID key fob, swipe key card, pin, and biometrics. This means that traditional keys are no longer needed — which means operational costs can be vastly decreased — and that access is only granted to the authorized service providers. With a system that supplies unique credentials, able to be programmed for each individual servicer, and differentiated by role, time, or date, property managers can accurately grant or limit access to contractors depending on who is holding the access credential.
More importantly, as landlords and property managers are often in a different state or at a great distance from the building, having the capability of providing remote access to cleaning crews or repair teams is fundamental to save time and money. In addition, the generation of audit trails must be a feature of a sophisticated solution. Keeping records of ingress and egress, with corresponding times, can prove extremely valuable in case there is a security breach or incident. By simply reviewing the records, property managers can identify who entered and exited the building and at what time.
It is also necessary to consider the ease of integration with other systems, like a surveillance solution or an intercom system. Undoubtedly, access control solutions provide even more security when paired with other technologies. Two-way video intercoms are greatly recommended as they offer a touchless way to visually verify whoever is at the front of the building.
Taking a step back to think through your current access control solution is vital to increase the security and desirability of the building. Particularly, paying attention to the way contractors are granted access and monitored on your premises.