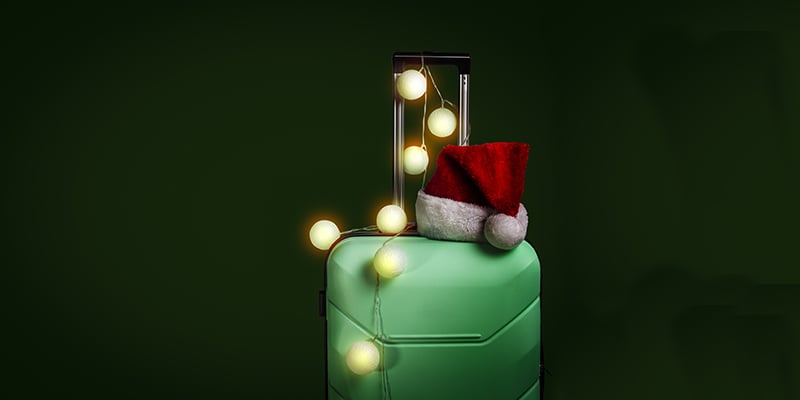 Although the CDC has asked people to stay home and celebrate the holidays with members of their own household or host virtual gatherings, many people are traveling home during the winter season. The journey can be quite stressful due to the risk of infection and numerous COVID-19 restrictions. A way airports can make the process of going back home smoother and more enjoyable is to enhance efficiency and improve security, so travelers have one less thing to worry about.
For airports, security is vital to their successful functioning. There are a number of threats they need to consider to prevent being the target of a malicious attack. Issues such as vandalism, theft, arson, break ins, property damage, disruptions, drones, and terrorist attacks pose a serious risk on passengers, airline staff, aircraft, and premises. Therefore, it is essential for airports to rely on sophisticated and dependable solutions to be able to overcome these challenges with effective security products that are soundly integrated. Airports need to make sure there are no gaps when it comes to safety.
According to PARAS (Program for Applied Research in Airport Security), these layered, integrated solutions should:
Deter
Detect
Delay
Deny/Respond
Defend
Defeat
Respond
Recover
Certainly, there are a plethora of security technologies that help fulfil the above criteria.
Perimeter and Surveillance Solutions
Surveillance Radar Technology offers a robust physical solution to monitor both ground and low altitude air space for long-range detection of intruders in unpatrolled areas or parking lots, for example. Radars facilitate the detection of potential security threats before they reach the perimeter of the airport. In combination with vandal-resistant day/night CCTV cameras, which ideally have strong optical zooms linked to advanced thermal detection methods, they can both provide intruders detection and tracking in real-time, lowering the risk of an attack. For best protection, advanced video analytics software should be added to the integration.
Granting Access
Airports should be able to manage and verify a multitude of traffic (passengers, staff, contractors, maintenance crews, and other visitors) starting at the perimeter. It is essential that only vetted individuals have access to certain designated areas and critical assets such as aircraft. To mitigate the risk of unauthorized access, access control cards with a magnetic stripe, barcode, or RFID chip should be used. In addition, physical measures such as gates, barriers, and bollards can be implemented to control vehicles intent on access, while validation processes check the identity of individuals and their vehicle contents.
Facial Recognition
A capability that offers significant future potential in combating crime in airports is AI-powered facial recognition solutions. Despite not being currently used in all airports, this technology can offer great insights into the movement of individuals in the premises, efficiently manage watchlists, alert personnel of unauthorized individuals in secured areas, and locate and reconnect lost family members.