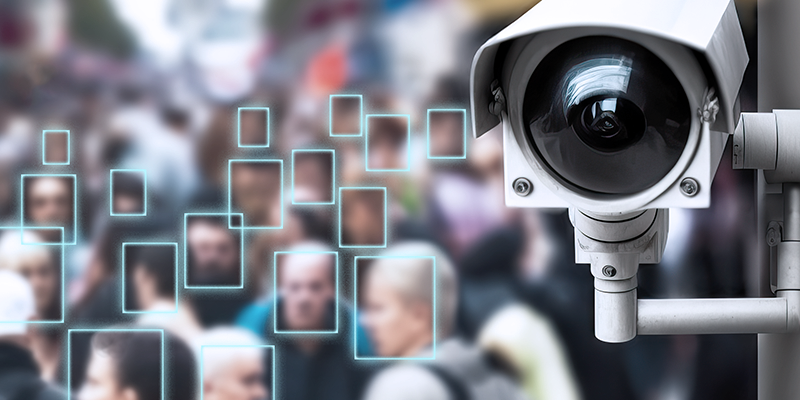 Disparate video solutions increase the possibility of adverse events. When surveillance cameras work in isolation from one another, there are enormous challenges organizations must deal with, including chaos, fragmented data, poor visibility, and inefficient response to emergencies. To truly benefit from a surveillance system, it is important to implement a solution that is sophisticated and advanced enough to fulfill the spatial monitoring needs of large-scale sites.
To address limitations, state-of-the-art video analytics and Deep Learning techniques should be considered as must-have tools to promote cross-camera collaboration, enhance accuracy, and reduce latency. Interestingly, the benefits go beyond better security, as intentional unification can deliver process synergy, reduced operational expenses, and increased productivity.
Deep Learning
Multiple cameras functioning collaboratively using Deep Learning are able to elevate the overall security system performance of a business. For instance, an intrusion alert can be first triggered by a stationary camera, and subsequently, a close-up image of the intruder can be taken by a collaborative PTZ camera. In this case, each camera simultaneously records a video for the same triggered event, which guarantees veracity and uninterrupted visual tracking.
Other video surveillance applications for Deep Learning include face recognition and person and object detection. Unlike legacy systems, deep-learning algorithms can be continuously trained with more data. These innovations have improved coverage and allowed systems to process more video and data, night and day. The result is more accessible and actionable information, which can be used to enhance safety, security, and operational decision-making. Intelligent insights and real-time alerts can keep your organization safe.
Video analytics
Artificial Intelligence (AI) and Deep Learning technologies have also transformed video analytics, and with it, the capabilities of video surveillance, leading to better object extraction, recognition, classification, and indexing. This makes video more searchable, actionable, and quantifiable. In addition, it facilitates the reviewing of footage and the identification of bad actors.
When collaborative cameras detect the possibility of a threat, based on preprogrammed digital analytic rules, then, they emit alerts at the time of occurrence. Data synchronicity allows teams to respond immediately to view, verify, or confront threats before disruptions become more serious.
Deep Learning and video analytics are unparalleled solutions, compared with having on-site guards monitoring video feeds from multiple, disjointed cameras. Whereas disparate systems increase the possibility of human errors and crime, a collaborative, shared approach boosts the efficacy and performance of video cameras and the protection of your business.
Take control
of your security strategy
Security 101 designs and installs best-in-class equipment from leading manufacturers while providing education and training to empower you to utilize and manage the system. Move to a scalable, best-in-class video surveillance solution today!