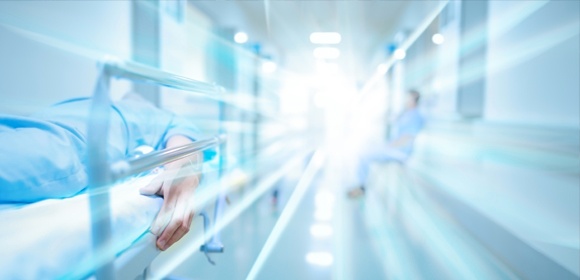 Between patient safety and protecting medical records, healthcare facilities face strict compliance and security regulations that are meant to protect the people that operate and rely on them. While all facilities are different, from hospitals to outpatient care units, the security issues affecting them can often be the same as technology advances. So how secure is your facility?
Healthcare facilities face unique challenges to security, and those unique challenges start with security personnel. While security guards in many other facilities face similar methods of training, hospital security have to handle sensitive situations regarding patients, relatives, and visitors, being able to de-escalate issues quickly while protecting patient safety, and administer basic, clinical care in emergency situations. Start with your staff and ensure that all security personnel are not only equipped to deal with the unique health and biohazard concerns of their position, but the discretion involved as well. For instance, facilities that employ hospital police must forego the use of body cameras for patient privacy concerns. This includes situations where local or state police are sent in to monitor patients in custody of law enforcement that require medical care. Healthcare facilities should be aware of the potential for HIPAA violations that come with indiscriminate recording of body-worn cameras and coordinate with on-site security personnel to ensure privacy and safety are maintained at all times. In the case of Wossen Assaye, a Virginia prisoner that escaped while receiving medical care at a Halifax hospital, an ill-prepared security guard had been overpowered and their firearm was stolen. A gun shot was fired inside the hospital by Assaye and a guard was used as a human shield while he escaped. The results, had the shot been fired at any individuals, would have been catastrophic.
Lockdown procedures also pose challenges to security for hospitals, which are expected to remain open during any type of disaster to care for anyone injured. Dealing with immobile or sick patients that may be contagious requires multiple layers of security, including strict access control that prevents exposing patients to harm from outside sources as well as protecting the public from harmful pathogens. With daily outside visitors, staff with access to only select areas, and patients that are at risk for wandering, many hospitals are understanding the benefits of biometric authentication and the protection it offers when layered with surveillance and video analytics. With the risk of infant patient abduction and patients receiving healthcare due to domestic dangers or assault, investing beyond basic proximity cards will add tremendous safety and reassurance to patients that are fearful of further harm. Hospitals must ensure that disaster contingency plans properly address access to emails, medical records, and medical equipment. During a loss of power, hospitals should ensure that alternative sources of power that are used to sustain patients reliant on medical equipment are also in place to sustain access control and security technology.
Video analytics can also pose a benefit to hospitals where there is an on-site pharmacy holding an extensive amount of narcotics and money. Employing a dedicated security unit familiar with the Information Technology behind the cloud is a must, as standard IT professionals are not adequately trained or equipped to monitor security incidents in healthcare facilities. While many in IT are capable of detecting and requesting a response to a security incident captured by video, a layered approach combined with a security operations team is ideal with knowledge of cybersecurity and physical security standards.
Architectural design is also fundamental in hospital safety, with successfully secured hospitals striking a balance between an open, welcoming reception and a controlled point of access. The instinctive response by most security plans is to design areas that keep patients and visitors confined to closed areas, which can negatively affect the healing and welcoming atmosphere needed. Security teams have had tremendous success with open floor plans, a concept that aids in surveillance of extensive areas. Intrusion detection can be a challenging task with a facility that is intended to grant access to the public, with the added risk of confused patients that may wander throughout the facility. Having the capability of quickly scanning large areas to detect specific individuals can help personnel maintain tighter control and swiftly respond to potential intruders. Visitor management systems should also be gauged to determine that the latest technology is in use, the system is placed at all visitor access points, and all staff are fully trained on security procedures.
And the ever important risk assessment must never be overlooked in a hospital setting. Integrators are in a position to design a security system that offers the most effective results for the investment. With many facilities operating on limited budgets, ask your integrator to find out if you are operating on the latest technology for your needs and make sure you are aware of the full range of your system's capabilities.
The tremendous responsibility for safety combined with the numerous facets of security at a hospital can be overwhelming, so staying on top of the tips above can help hospitals stay focused on patient safety and remain confident that their security is in good health.