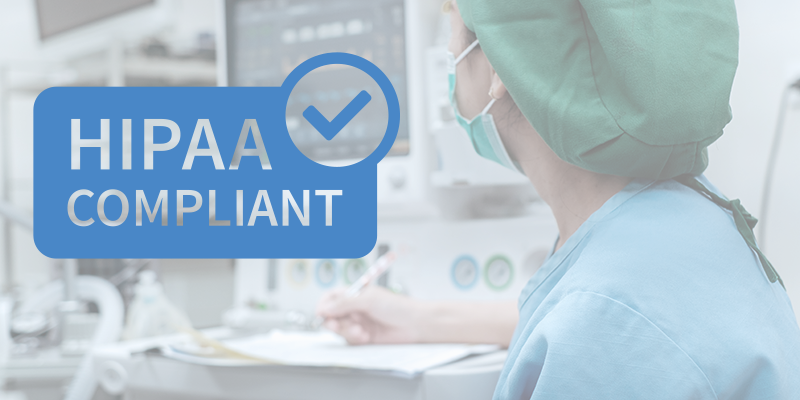 The Health Insurance Portability and Accountability Act of 1996, or HIPAA, was created with the intention of modernizing the way personal health information (PHI) was handled and protected. This information includes data like social security numbers and driver's licenses, but it also means photographs, fingerprints, or any other method used to identify a person.
Under this law, PHI cannot be viewed or shared by unauthorized staff. That is why maintaining HIPAA compliance by using video surveillance to protect personal health information is crucial for many healthcare organizations.
When it comes to HIPAA compliance and video surveillance, security personnel need to understand that the video footage captured by smart equipment immediately qualifies as PHI. Therefore, it needs to be protected under HIPAA regulations.
When PHI is exposed, this is considered a HIPAA violation and needs to be reported to the Department of Health and Human Services and the individual involved must be notified.
Luckily these violations can be avoided when an effective compliance program is implemented effectively and best practices are observed.
Here are some tips to avoid HIPAA violations and remain compliant while using video surveillance:
Use monitoring devices only in public areas –

Don't install security cameras in places where people expect privacy.

Be wary of sight – What are your cameras capturing? Make sure your cameras don't have access to PHI. Operating rooms and labs need to be extremely careful in this manner, paying careful attention to computer monitors displaying personal information and making sure cameras are never pointing at the screens.
Limit access –

When using viewing stations or monitors, establish a restricted area where video footage can only be viewed and accessed by authorized personnel. Further, role-based management could be used to control access to different cameras.

Check for system vulnerabilities –

Confirm that the surveillance system is using end-to-end encryption and any other strong security safeguards. This secures data from any individual who doesn't have a decryption key. A regular audit to check for potential vulnerabilities is very important to identify when data is being abused or used by administrators outside the norm.
Hospitals, pharmacies, rehab centers, clinics, and labs can greatly benefit from video surveillance to protect employees, patients, and expensive equipment. In addition, by following these tips, healthcare facilities can make certain that they can take full advantage of their monitoring systems while also adhering to HIPAA regulations.
Secure patient trust,
secure your facility
Prioritize patient privacy and security. Take action today to implement HIPAA-compliant video surveillance and protect your healthcare facility effectively.