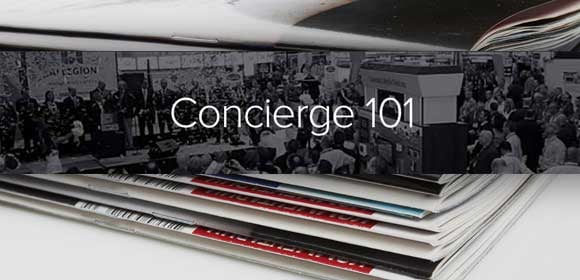 For many security directors and facility managers, ISC West – the biggest U.S. security tradeshow – can be an intimidating challenge. There will be more than 20,000 people jamming the booths of 1,000+ exhibitors. With only three days, how can you get the information you need?
You could walk five miles a day, squeezing yourself into the crowds at manufacturer's booths, waiting (and hoping) to get updates on new products and services. Or you could let the Security 101 teams in Richmond, Hampton Roads (Norfolk), and Salt Lake City be your guides. It's our job to know what's new and important for your business. We have strong relationships with the top manufacturers and might even know of some new gems located in the back of the hall.
If you're a Security 101 customer in the Norfolk, Richmond, or Salt Lake City regions give your local office a call and arrange a free guided tour. We'll plan an itinerary and make appointments for you. Then we'll be with you in Las Vegas to ensure you get what you need. We'll also be happy to help you pick out relevant educational sessions to attend.
Even if you're not a customer, reach out to one of the Security 101 locations mentioned above which are closest to you and give us a call. You'll get the same VIP treatment.
We know not everyone has time to attend the show. Don't worry, we have you covered, too. Our Concierge service will gather the literature you want and you'll have it within days of the show's completion. Give us a call If this fits your needs.
Shows like ISC West are ideal for keeping on top of your security needs. It would be our pleasure to help you cut through the crowds, saving time for networking and Las Vegas's many other attractions.
And no tradeshow blog would be complete without a reminder to pack comfortable shoes.