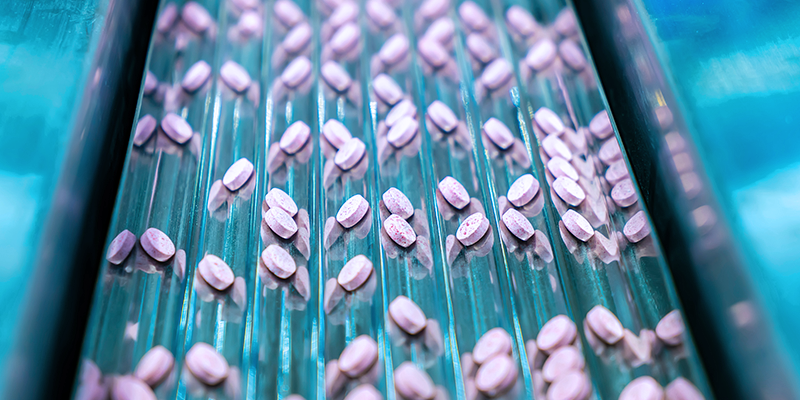 For decades, drug diversion and stealing have been critical challenges for the health industry. Inadequate controls and lack of advanced security measures to avert the theft and misuse of medications can lead pharmaceutical organizations to face major legal and economic consequences, not to mention the damage to their reputation that could arise when drug safety is not taken seriously.
No institution is safe from being affected by the theft of raw materials, finished medications, or patents. Further, counterfeit drugs pose substantial health risks to communities. The Centers for Disease Control and Prevention (CDC) has pointed out that when prescription drugs are obtained or used illegally, recipients might be exposed to therapeutic failure, drug resistance, and even death.
To prevent these negative outcomes from happening, decision-makers are encouraged to implement rigorous security controls and solutions. Among the most important technologies to adopt are access control and video surveillance systems. Only by actively safeguarding prescription medicine can pharmaceutical companies, employees, patients, and assets be truly protected.
How to minimize losses
3 essential components to safeguard medications are:
Prevention — Explicit policies and training.
Detection — First-class technologies, such as IP-based video surveillance, facilitate early detection and effective response.
Response — Reporting culture "see something, say something" and interventions.
Access control
Access control is key. It is critical to adopt an advanced access control solution able to limit who has access to pharmacies, cabinets, or areas of the healthcare institution where drugs are distributed and stored. Biometric authentication is desirable as it can be touchless and deter theft. Implementing several layers of security is always a good idea. For example, using biometric access control along with a passcode.
Drug safes and locked cabinets
Drug safes are an important deterrent that could successfully prevent the theft and diversion of drugs, even if the criminal is able to break into the pharmaceutical company. Drugs with a high potential for abuse should be kept in a locked metal safe that is secured in place and equipped with a time delay lock. Security safes and drug cabinets can be accessed by utilizing sophisticated access control methods.
Video Surveillance
The utilization of video surveillance is imperative. IP-based, high-resolution cameras able to support facial recognition should be considered. Cameras must cover all entrances and exits, as well as high-risk areas such as the counter and dispensing zones of the pharmacy. It is necessary to position each camera correctly to record full-face views.
Ideally, the video surveillance system offers date/time stamped images that are archived and available for no less than 30 days. In addition, it is important to continuously check the system and cameras to verify they are functioning optimally. Data should be stored in the cloud. If access to the building is lost, the data can still be retrieved remotely.
Not protecting medications with rigor can be a fatal mistake made by pharmaceutical facilities. Drug diversion and theft are alarming concerns that endanger patients, providers, healthcare workers, and the entire community. Furthermore, stolen and diverted drugs can damage the entity's reputation and lead to expensive financial and legal liabilities.
Don't compromise
on safety and well-being
Our tailored security measures provide a comprehensive defense against drug diversion, theft, and counterfeit drugs. Take action today and fortify your pharmaceutical operations with advanced security solutions.