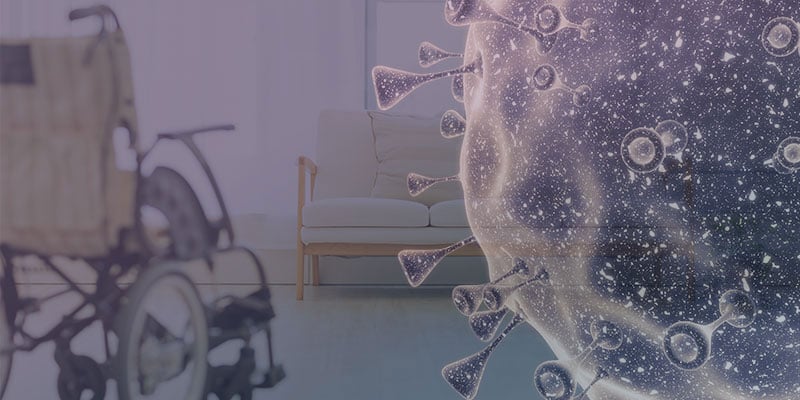 As COVID-19 infections are still spreading across the country, nursing homes and long-term care facilities want to make sure they have everything they need to keep their residents and patients safe. Because this could be deadly for the elderly, "nursing homes may have more to fear from visitors and staff carrying the virus than vice versa" said Michael Dark, staff attorney at California Advocates for Nursing Home Reform (CANHR) in San Francisco.
Industry officials have been advising assisted living facilities to not allow visitors — including family members, contractors, government officials and even staff members — to enter unless their task is considered or when a patient is expected to die soon.
We are encouraged to sustain "social distancing" to keep those who are vulnerable safe in these times of emergency, but in the words of Richard J. Mollot (Executive Director of the Long Term Care Community Coalition in New York City) "We are deeply concerned that residents are cut off from loved ones and vice versa." In times like these, an electronic visitor management system permits healthcare facilities to allow visits while closely monitoring any caregivers or family members entering the building.
It starts by requesting visitors to swipe a government-issued photo ID in order to be checked against internal or external flagged databases. Once cleared, the visitor is screened for fever and respiratory problems (according to a Centers for Medicare & Medicaid Services) and then issued a printed and professional-looking temporary badge for the duration of their visit. Employees are required to challenge anyone not wearing a badge (permanent or temporary) and report them to security if necessary. Because knowing who is in your building is an important part of keeping residents safe, this technology maintains a record of who entered, left and is still on the grounds and it also possesses the ability to maintain locked doors keeping visitors from wandering into areas where they don't belong.
Talk to your security integrator to find out more about how to apply new technologies to maintain effective access control.