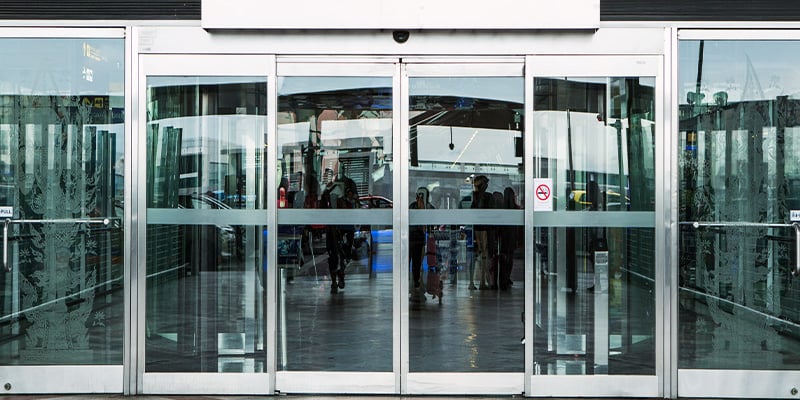 Knowing who is in your building is an important part of security and emergency management. It's a difficult task, but there are policies and procedures, backed up by electronics solutions to handle the job. Not that many years ago, most visitor management plans included little more than unmonitored sign-in sheets. Visitors were expected to provide their correct names. A busy facility could always count on a few Mickey Mouses and Harry Potters paying a visit.
Today's visitor management systems are computer-based devices that require a visitor to swipe a government-issued photo ID. Within seconds, the information is checked against federal and local criminal and sex offender databases. Each organization can enter its own watchlists for disgruntled former employees or non-custodial parents.
If there are no problems, the systems print a temporary badge to be worn as long as the visitor remains in the facility. Badges can specify which floors or areas a visitor is approved to enter. There are also clearly marked expiration dates to prevent the badges being reused.
By returning the badge upon leaving, the system maintains a record of who entered, left and is still on the grounds. With these records, visitors can be investigated or cleared of potential criminal activity. And in the event of an evacuation, it helps to know who is still in the building.
These systems also help create one central access point for visitors to enter or exit a building. Large enterprise facilities or those with satellite buildings may require a second visitor management system. Schools are especially vulnerable institutions, that cannot afford to have an efficient visitor management system in place. Pennsylvania schools are the latest to implement new entry systems and technology according to Campus Security & Life Safety.
Policies and procedures also help to control visitors. All employees should be required to wear an ID badge while at work. They should challenge anyone not wearing a badge (permanent or temporary) and report them to security if necessary. Doors should be kept locked to keep visitors from wandering into areas where they don't belong. Put this plan into writing, share it with employees and practice it regularly.