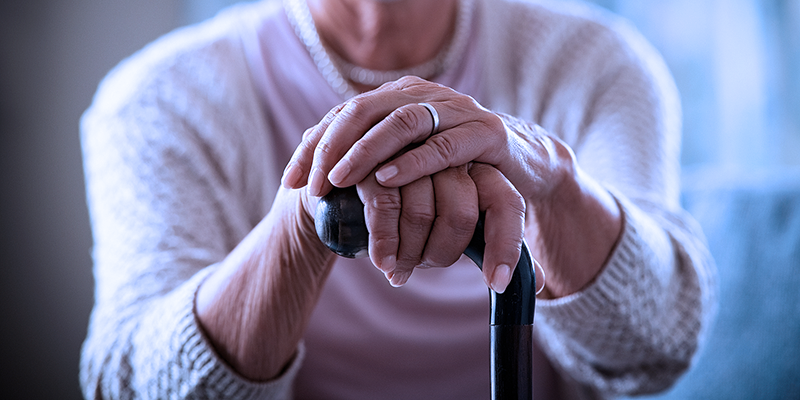 As millions of seniors receive healthcare services every day from assisted living facilities (ALFs), their families count on these institutions to care for their loved ones and keep them safe and comfortable. However, there are 3 major security threats and vulnerabilities associated with these facilities that should be promptly addressed by their directors and managers. The most common safety concerns are violence, theft, and patient wandering.
With the right security systems, long-term care facilities can provide occupants with the support they deserve and appropriately mitigate security threats.
1. Violence
Resident aggression is a serious concern. According to the National Survey of Residential Care Facilities (2010), 7.6% of assisted living residents engaged in physical aggression toward other residents or staff, 9.5% of residents exhibited verbal aggression, and 2.0% of residents engaged in sexual aggression toward other patients or workers.
It is clear that dementia and severe mental illness were significant risk factors for all three types of abuse. In addition, it is important to take external threats into account. Visitors or trespassers can also assault employees or patients as a result of domestic disturbances and armed intrusion, among others.
Access control is critical to prevent unauthorized individuals from getting access to campus. Having limited entry points and adopting an advanced credential or biometric technology can help protect ALFs. Further, video surveillance systems can act as a deterrent and aid in criminal investigations. Likewise, panic buttons are necessary to provide instant alerts to security teams and first responders and offer immediate assistance when there is an attack.
2. Theft
Theft is the most common crime reported in nursing homes and assisted living centers. Elderly people are often a target due to their inability to defend themselves. To reduce the number of cases, it is important to educate residents and family members on how to handle valuables. In addition, providing lockers to staff and patients is vital.
Access control and visitor management systems can help address this issue. Moreover, video surveillance is an outstanding solution against theft and vandalism. Cameras can serve as a crime disincentive and provide an extra layer of security to guests, workers, and seniors.
3. Patient elopement
Steps to decrease patient wandering must be taken. In-room patient monitoring is crucial to ensure residents are always safe, especially when healthcare workers cannot supervise elders 24/7. New technologies, such as motion sensors, wireless pendants, or watchdog systems can track when residents are in bed, notify staff when they get out of bed, alert nurses if a patient leaves a room, and help them track their location.
Creating a comfortable and safe environment for seniors should be a primary concern for assisted living facilities. Thanks to the latest security solutions, it is possible to offer residents comfort and care to live their "sunset years", instead of making them worry about bad actors and criminal activity.