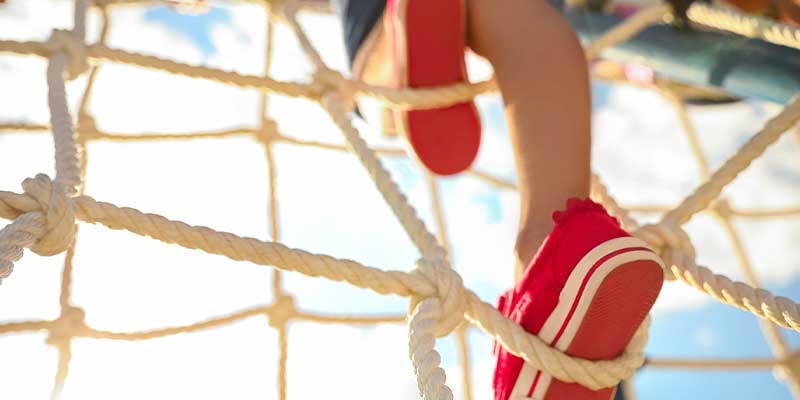 Summer is the perfect time to go to a park with family or friends, especially, when they are safe and well-maintained spaces. Public parks can be important assets for every community. They offer unique possibilities for citizens to socialize, be in contact with nature, exercise, and relax. Nevertheless, when their security is not made a top priority, parks can quickly lose their value and transform into a serious liability for local governments. Issues like crime, illegal dumping, vandalism, and drug use can directly affect park users, but they can also influence the perceived sense of security in the entire community.
Ensuring parks are safe and welcoming is of utmost importance. Public administrators can use the latest technology to their advantage, as the most modern solutions offer outstanding security and reliability. In addition to deploying first-class physical security solutions, it is also necessary to consider environmental design principles, promote active visits with frequent and positive park activities and provide clear sightlines and signage to all users. In addition, smart lighting and a solid maintenance program are fundamental to deter crime.
Municipalities are advised to contemplate the possibility of adopting the following innovations to make their parks safer spaces.
Video Surveillance
IP cameras offer now advanced features and are particularly beneficial for park administrators. They can be fully operated remotely and deployed into a wireless system with multiple operators watching the same feed from multiple locations. IP cameras can also be more interactive and computer-based, for instance, an operator can pan, tilt, or zoom specific cameras remotely.
Cameras can be installed purposefully visible to users in order to make it clear to would-be criminals that they are being monitored. Overt, or visible, cameras are a powerful way to dissuade illicit activity and give peace of mind to users. Furthermore, considering where cameras are to be located, as well as the degree to which they will be monitored, can determine their efficacy in protecting parks.
Thermal Imaging Cameras
As crime in parks tends to occur at night, thermal cameras are a significant addition to the security of public spaces, considering that invisible heat radiation, emitted by all objects, cannot be detected by other means. They eliminate visual limitations, reduce the chance of false alarms, and have a high ROI (return of investment).
License Plate Recognition
Automatic License Plate Readers (ALPR) are high-speed cameras that can quickly catch photographs of license plate numbers, capture their location, and register a specific date and time. They offer the possibility of identifying a car, which is a common component in crimes and help law enforcement agencies and municipal decision-makers better respond to incidents.
Access Control
Most parks are open to the public, however, there are areas within a park that should be off-limits to users, for instance, administrative offices, storage rooms, and others. In order to restrict unauthorized access, access control systems should be installed to reduce park operating costs and increase their safety and security. With an appropriate access control solution, unauthorized access, theft, and vandalism can be prevented.