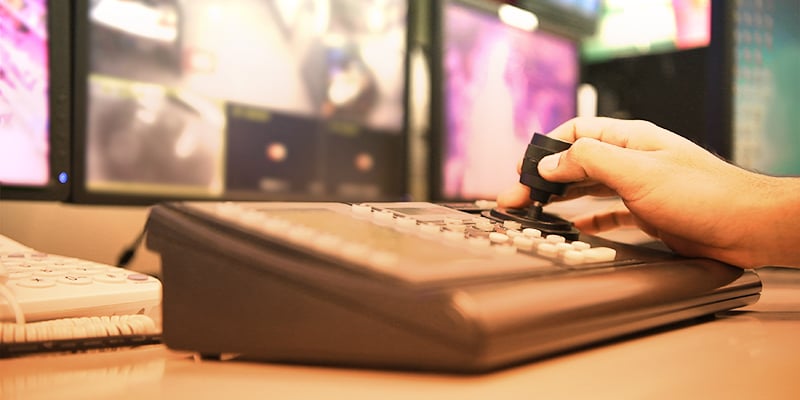 Video surveillance is a core element in physical security programs, both as a means to multiply the number of "eyes" on duty and as a method of providing recorded documentation of incidents. Advances in video solutions technology have further broadened the meaningfulness of video monitoring, both in scope and in its features.
Making the upgrade from analog cameras on CCTV systems to IP video surveillance equipment opens up the ability to store and access video data from an off-site, centralized location. This is particularly beneficial to an enterprise with multiple locations, such as a school district or chain of retail sites. Traditional CCTV systems hold video data captive at an on-site DVR or NVR, while IP cameras transmit image data via the Internet to a server which can be accessed remotely by authorized personnel. The responding official can log in from offsite, view video feed and even save clips to their computer or phone to share with authorities.
Since many businesses and organizations already have servers in a data center on location or accessed via the Internet, additional hardware burden and costs for IP video footage storage may be minimized; no separate recording devices such as DVRs are needed. And as data storage continues to become more efficient due to compression technology and less expensive, users have greater ability to store video data for longer spans of time. The evolution of servers has brought us systems with dual power supply, RAID storage and dual processors—units capable of handling the feed from numerous cameras.
Vastly improved light sensitivity and video quality are making recorded video an important factor in investigations and forensics. Warehouses are installing enough IP cameras to keep a watchful eye over every aisle, giving safety officials a leg up in monitoring unsafe practices as well as digital evidence of any incidents that occur. Facial recognition technology or license plate recognition software can be paired with digital video surveillance, giving security managers complete control over who has access to a facility or an area of a property. These improvements in video also are key to providing vital evidence for incident investigation.
Contemporary IP video surveillance equipment often supports camera-side motion detection, meaning the data that arrives at the server is already flagged as important—or that security personnel are being alerted to activity in a real-time scenario. They can then focus in on the camera that was triggered and zoom in or pan out to assess the situation. To save on data storage space, some advanced video surveillance systems only record when movement is sensed. Accessing important footage and utilizing it is now easier than ever.
These advances in technology carry with them a need for regular updates and upgrades, and the need to remain cyber compliant. Using the Internet to transmit and store video data also has inherent security needs which must be carefully managed. This is where an integrator can play an important role in ensuring that enterprise managers' needs are met.