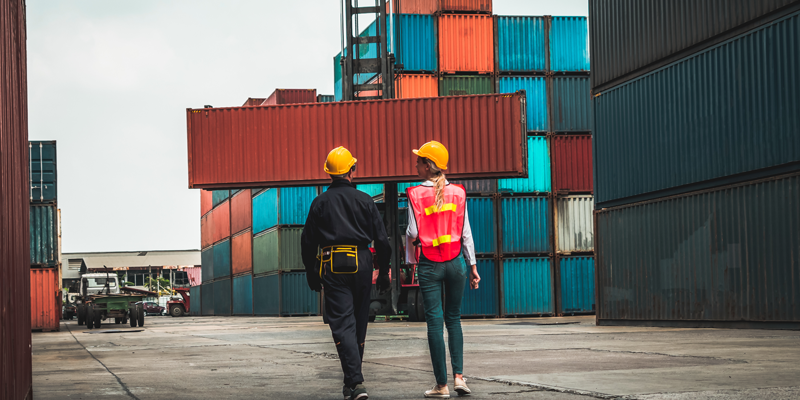 The current threat landscape for manufacturing facilities is largely being shaped by the pandemic. Labor shortages, inflationary pressures, data breaches, and a surge in crime are some top concerns for industrial plants. Supply chain security is a broad term that encompasses the efforts to reduce the risk of both external and internal threats such as terrorism, piracy, and theft, both in the real world and in the digital space.
Companies that do not take supply chain security seriously leave themselves vulnerable to potentially devastating attacks. Even when the global scenario is extremely dynamic and unpredictable, a multi-layered approach to security that embraces well-defined and enforced rules, a clear understanding of regulations, and effective technologies, can promote the safe, timely, and efficient movement of goods.
The physical threats to the supply chain include the traditional methods of harm: theft, sabotage, and piracy. These may be caused by internal sources, such as a disgruntled employee, but also by criminals. Some strategies that can mitigate the potential risk of physical attacks are:
Using standardized identification protocols for supply chain participants. Integrating a Visitor Management System is an essential way to facilitate the process of identification of every person who enters the plant to secure facilities, lots, and drop yards.
Utilizing sophisticated monitoring technologies. Video Surveillance is a crime deterrent that provides manufacturers with valuable video footage recorded when events occur. This means that opportunities for fraud, theft and even employee unproductivity can be greatly diminished.
A first-class Access Control System should be integrated to protect the integrity of the supply chain. Manufacturers can eliminate the numerous copies of keys and, instead, control remotely who has access to what zones in the industrial facility. This is a technology that provides business owners with unparalleled peace of mind.
Implementing Intercom Systems. They can be utilized indoors and outdoors for access control and playing alerts. Intercoms are a critical security tool in factories since they allow operators to certify who can have access to the premises. Further, they are convenient, allowing workers to grant access and open the door or gate with the push of a button.
Screening employees thoroughly with a focus on values to reduce the risk of internal threats
These are powerful measures that address the physical challenges of supply chain security. However, with the rise of the cloud and software-reliant systems, there are new and dangerous digital threats. Therefore, conducting risk assessments and improving lines of information is key.
In addition, implementing cyber hygiene best practices can protect a business's supply chain and reduce cybersecurity potential risks. For instance, it is important to change passwords regularly, update software, document new installs, and limit access to applications.