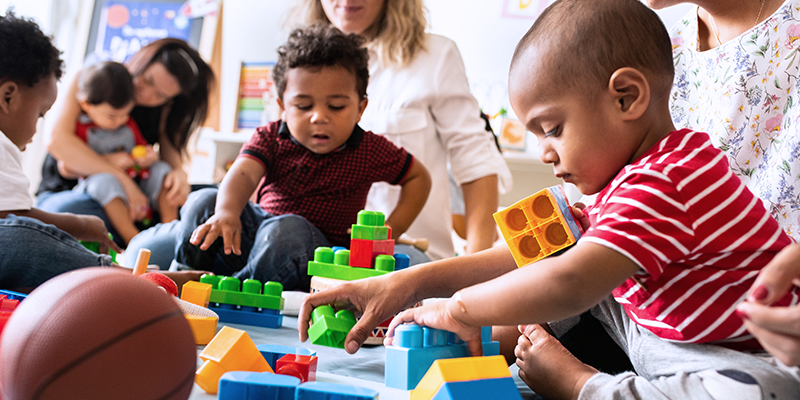 When it comes to childcare security, there is no item as valuable as a child. Parents and guardians are constantly searching for a positive environment where security measures play an essential role in giving them a sense of ease.
Common security concerns in daycare centers are neglectful childcare situations and threats posed by kidnappers or potential intruders. With figures going up to 421,394, missing children are a constant reminder of the importance of security measures in daycare facilities.
Luckily, many childcare managers and directors can implement visitor management and video surveillance to prevent the most common security concerns in daycare facilities.
Visitor Management: A MUST in every childcare center security
Keeping track of children, parents, staff, and visitors can be overwhelming for many childcare facilitators. Visitor management could represent a holistic approach to safety in these cases.
The sign in
While signing in and out is a critical security measure, many daycares are moving from the low-tech sheet of paper to more advanced software that allows them to get an accurate account of the children in the building as well as automatically populate their information.
If a new visitor approaches your premises, a call box could be a helpful way to communicate without allowing entry. A greeter could verify the identity and validation of the visit of delivery people or potential new customers.
Doors
Automatic door locks keep unauthorized individuals out while keeping children safe inside the premises. Doors could be secured with individual passcodes to keep an accurate record of who comes and goes as well as prevent children from wandering off premises.
Many childcare facilities are choosing to incorporate entry and exit sensors with monitored alarms on doors and windows. This brings a sense of ease to a staff that handles a large number of entry and exit points since they can immediately identify which door or window was opened.
The levels of video monitoring
Here are 3 ways in which video surveillance is beneficial to daycare facilities
Keep an eye around the facility

Video monitoring could help childcare managers to keep track of employees' activities, parents' visits, and even provide video footage of any incident or injury that occurred on premises. Cameras can also serve as a reminder to staff to keep the safety of children as a priority and prevent neglectful childcare situations.

Deter criminal activity

When installed in conspicuous locations, video surveillance could act as a deterrent for any criminal activity providing full coverage inside and outside the facility, especially in high-traffic areas.

Live video for parents

Parents want to keep an eye on their kids no matter where they are. Many childcare centers are taking advantage of their video monitoring to allow parents to access a live feed of their kids. Knowing their child can be monitored at any time gives them peace of mind and a reason to trust their care facility even more.
Kids spend many days and many hours of the day in childcare facilities. In fact, 6.38 million working parents rely on center-based childcare facilities according to the National Center for Education Statistics. Knowing this, daycare facilities must adopt top security measures to protect their premises and the most precious lives of children under their care. Integrating visitor management and video surveillance could give parents peace of mind and childcare providers an increase in revenue and a good reputation.
Secure smiles

Secure futures
Contact us today to discuss your daycare facility's unique security needs and let our experts design a customized solution that provides peace of mind for parents and staff alike.