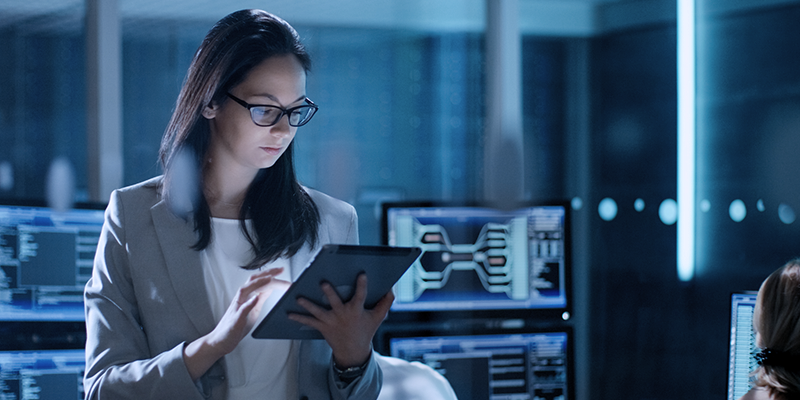 A lot has been said about the importance of cybersecurity in a world that is more dependent on technology than ever before. Safeguarding internet-connected devices and services from malicious attacks is a critical measure for organizations to protect their data and avoid financial losses.
However, the physical aspect of cybersecurity is rarely mentioned as physical security and logical security are often still considered separate entities. Unfortunately, when businesses still operate in these ineffective siloes, threats targeting a site can increase and be more damaging.
A holistic view
When a purposeful convergence of physical and cyber security is not conducted, it is evident that organizations lack a holistic view of security, which ultimately leads to compromised systems and/or infrastructure, exposure of proprietary information, loss of life, and disruption of critical functions. Therefore, to get a better understanding, unifying both disciplines is recommended.
However, a clearer picture is not the only advantage of executing a formal collaboration between previously disjointed security functions. It is noticeable, based on recent cyber attacks, that threats are becoming more sophisticated, prevalent, and harder to face. An integrated strategy can offer better management, guarantee that both physical and data assets remain secure, and increase business resilience.
The physical security of cyber systems
Physical security is believed to protect tangible assets and people from catastrophic situations, such as theft, vandalism, burglary, terrorism, natural disasters, and fire. Yet, physical measures and solutions also play a key role in protecting data by limiting access to spaces where information is stored, or by hardening security devices connected to the internet.
Video cameras and RFID key cards are, for instance, two modern tools of video surveillance and access control platforms, respectively, which can be easily accessed by hackers to enter networks, if not properly protected. To prevent risks and mitigate threats, it is important to harden systems and equipment with firewalls, strong passwords, and effective content-downloading policies.
Physical breaches and vulnerable physical security devices can, indeed, promote hacking, making it simpler for cyber criminals to plug into any IP connection or steal a computer to get valuable information. To avoid this problematic issue, physical security solutions and services should be skillfully deployed.
Video surveillance:

Robust monitoring to keep a record of every movement on site can contribute to increased situational awareness and protection of networks, devices, and data; and guarantee confidentiality and integrity of information.

Access control:

Sophisticated access control tools, including biometrics and mobile credentials, can enhance cybersecurity by only allowing entry to authorized individuals.

Intrusion detection:

Intruders and trespassers can be timely spotted and identified. If the threat persists, a proper delaying action and response can then be implemented to ensure the integrity of the building and information.
Businesses can magnify their cyber protection by installing physical security systems, adopting best practices, and hardening devices adequately. Moreover, the deliberate convergence of physical and cyber security encourages information sharing, unified policies, business continuity, and elevated safety.
Secure your digital
and physical assets
Cyber threats are on the rise, and protecting your digital assets is crucial. Strengthen your cybersecurity today by bolstering your defenses with robust physical security solutions.