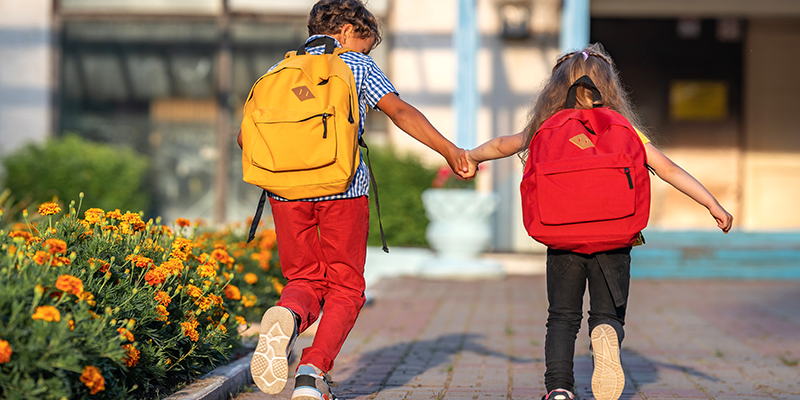 Many K-12 schools are still operating with insecure and inefficient visitor admittance procedures, including pen and paper logbooks and obsolete, siloed systems. Unsuitable ways to manage visitors originate perilous security challenges that can put the entire campus community at risk. These challenges, which are common, yet unnecessary, can be averted with a best-in-class integrated visitor management solution.
Lack of efficiency
When receptionists are not aware of recent meeting changes or expecting visitor lists, mistakes are bound to happen. However, a modern visitor management architecture should be able to integrate with various data sources to offer full coverage.
A unified approach can update data seamlessly and streamline visitor processes. In addition, when integrated with video surveillance platforms, it can verify and track visitor activity on live and recorded video.
Inability to function offline
Most cloud-based visitor management options rely on a strong internet connection to increase the capacity of stored data, synchronize day-to-day operations, and manage functionality remotely. Nevertheless, it is also important to choose a visitor management system that works offline, when there are issues with internet connectivity.
Poor background checks
An ideal visitor architecture renders the necessary vetting and background checks by assessing if an individual is listed on local and national watch lists, sex offender registries, as well as internal school databases. If the visitor has a problematic profile, the visit can be denied or a further request for approval can be sent to the appropriate school administrator.
No restrictions to visitors
To make workflows faster, schools tend to provide visitants with all-access permissions around campus. This can pose serious vulnerabilities for the learning community. Thereby, it is recommended to deploy a solution that can be integrated with the school access control system, for personalized and functional badges, to allow visitors to only access specific areas of the educational building.
Poor visitor experience
Parents and other visitors expect a streamlined and fast visitor registration process. A better user experience is something that an integrated visitor management system can offer. This feature includes online pre-registration to eliminate check-in delays and saving returning visitor details to avoid data re-entry.
Low security
Manual processes are prone to human error. From incorrectly registering visitors to increasing the chances of data breaches, outdated ways are a massive liability for schools. Instead, it is recommended to implement a solution that can automate and simplify visitor processes, reduce the chances of mistakes and repetitions, and strengthen the emergency response strategy of the elementary or high school.
Schools require a unified visitor management solution to improve visitor registration, increase campus security, and give peace of mind to administrators. An effective alternative can be easily integrated with other physical security systems, offer a better UX to visitors and receptionists, and provide leaders full control over access to their facilities.