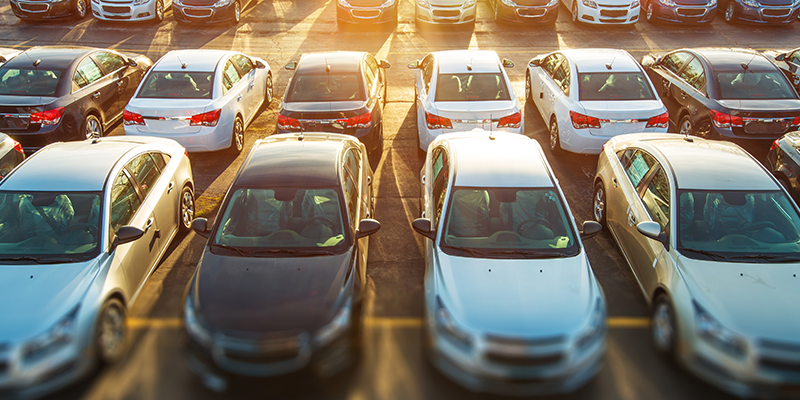 Crime affecting car dealerships is on the rise. In the U.S. alone, there were 873,080 automobile thefts in 2020, a 9.2 percent increase compared to 2019, which had 799,644 theft cases, according to the National Insurance Crime Bureau (NICB). The numbers are alarming and indicate that strong protective measures must be put into action with a sense of urgency by managers and owners.
Theft is not the only costly threat impacting auto dealerships. Vandalism, multiple sites to manage, expensive manned guarding, and large, open perimeters are also vulnerabilities that can directly influence the profitability of the car merchant.
Moreover, there is also the theft of vehicle parts, which renders automobiles not sellable in their current condition, requiring additional costs for repairs. Typically, criminal activity in this type of establishment results in insurance premium hikes, expensive attorney fees, lower productivity, and damaged business reputation.
To counteract the aggressive, illegal tactics used to benefit from dealerships, multiple physical security solutions could be implemented:
Video Surveillance
IP-based cameras, placed in strategic areas, can be a helpful deterrent against theft, but also could prevent customer fraud and diminish the risk of employee dishonesty. In addition, video surveillance can equip stakeholders with valuable video evidence to be used later in court.
Managed Access Control
It is a powerful solution that can easily and remotely allow or restrict access to the site, eliminate the need for traditional keys, provide reports, and generate alarms. Access control is necessary to maintain dealerships safe.
Interactive Video Monitoring
An ideal solution for auto dealerships is managed video security services, as it delivers customized, 24/7 video surveillance. Uninterrupted and remote monitoring is an extraordinary way to fight crime, reduce security staffing costs, improve response times, and lessen liabilities and insurance fees.
Intrusion Detection
Securing the perimeter of the facility is fundamental to proactively stopping crime. With advanced intrusion detection and alarm system technology, the integrity of the dealership can be defended. This is an extra layer of protection designed to identify and block threats before a crime is committed.
To effectively safeguard a dealership, a multilayered, strategic, and proactive approach must be taken. By deploying cutting-edge surveillance and communication technologies, crime in auto dealerships can be reduced.