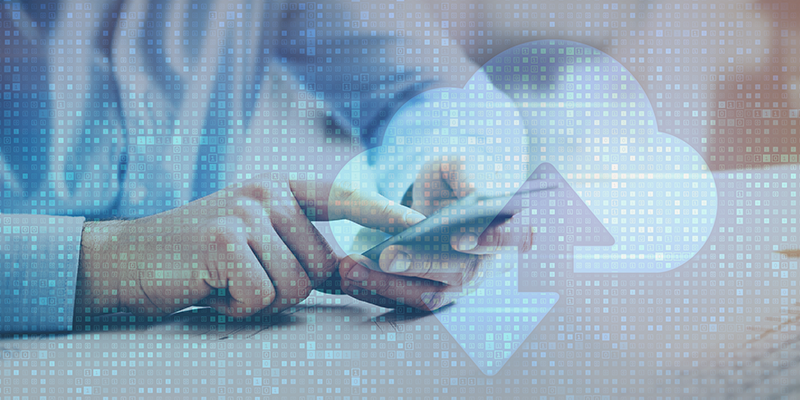 Physical security is in the midst of disruption — the juncture when an innovation significantly alters the way consumers, businesses, and industries function. Access Control as a Service (ACaaS), although it has been applied for years in other fields, is causing a strong ripple effect now in the security arena, with no signs of slowing down.
The momentum it is taking is deeply rooted in customer demand and two basic premises of client satisfaction: more convenience and cheaper costs. With such advantages at the fingertips of users, the migration to this sophisticated access control technology is resonating with customers, as they are looking for ways to maximize the security of their premises without exceeding their budgets.
Legacy access control systems get the job done. They prevent unauthorized entry and enable the entity to specify restrictions on what premises, or areas, individuals have access to, based on their position within the company. However, ACaaS takes the security of the site to the next level.
Access Control as a Service applies SaaS (Software as a Service) technology, a software distribution model in which a cloud provider hosts applications and makes them available over the internet. The fact that access control servers and software can now be stored in the cloud, at powerful data centers, offers unparalleled convenience and opportunity. In short, customers can manage their facilities any time, from anywhere (provided there is internet connection), on any device.


Cloud-based access control advantages
Cost-effective
The first argument in favor of Access Control as a Service is its low up-front costs associated with a reduction in labor and hardware, without sacrificing any of the coveted traditional access control features. As data is stored in remote servers and the lowest equipment footprint is ensured, less investment is needed, making it possible for customers to control access to their businesses remotely at a cheaper cost and lower TCO (total cost of ownership).
Multi-site access management
The accessibility provided by ACaaS is exceptional. Controlling access of a multi-site company was in the past a dissatisfactory experience that has been clearly optimized with the cloud. Employees visiting a different branch can do so safely without having to prepare their credentials in advance. The adoption of Access Control as a Service facilitates the process to remotely control access effectively across geographically dispersed business locations in a single browser-based interface, while data is stored securely. This solution enables central management and simplifies utilization, deployment, and administration.
Scalable
Businesses can start from the implementation of a two-door model and add more entries to the system as they grow. In addition, ACaaS is easily integrated with other technologies. Building a comprehensive security system usually requires the unification with alarm systems, video surveillance, and intrusion detection, to name a few. ACaaS is flexible, highly customizable, and scalable to meet the needs of the most demanding facilities.
Safe and Secure
Access Control as a Service virtual environment guarantees a protected data path, as it uses secure encryptions, which reduces the event of a hacker attack. Information is securely stored and available 24/7 in a single location. Further, the software is maintained and automatically updated, with no interruptions to daily operations.
Mobile credentials
Although this technology can be implemented with fobs and smart cards, mobile credentials is an attractive option that ensures seamless and secure access to the site. Administration can easily assign new keys, modify or delete credentials. Users are admitted to the building by simply using their own mobile phone and downloading an access control app.
Access Control as a Service is presenting an unprecedented opportunity for businesses, government establishments, and educational institutions to upgrade their security systems. The possibilities are endless, as this innovation offers advanced security, extreme scalability, robustness and resilience. Systematically securing buildings, doors, and property, managing multi-facility organizations from a central location, remotely reviewing logs, effortlessly adding new users, and changing permissions anytime, anywhere is now possible and affordable.