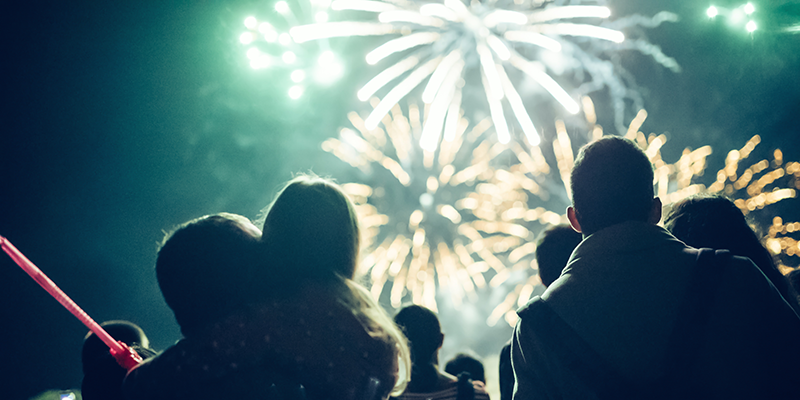 For some people, fireworks are not enough to celebrate Independence Day. In fact, July 4th holiday weekend might be the busiest time of the year for dangerous celebratory gunfire, a reckless activity with a higher probability of inflicting a fatal wound than regular shooting. Law enforcement and local communities are encouraged to use sophisticated Gunfire Detection Systems to detect and address this unlawful behavior. Businesses and other organizations should also consider the use of this technology as it can distinguish between fireworks and gunshots and prevent expensive false alarms.
There are some myths surrounding the celebratory shooting. For instance, it is believed that bullets shot upwards simply vanish into space; however, they fall back and can hit a person or property. In addition, it is said that this type of gunfire is harmless; nevertheless, this is a potentially fatal practice, which regularly results in the death of bystanders.
Municipal organizations and police departments can utilize Gunfire Detection Systems — a technology that uses acoustics to detect when a gun is fired and then pinpoint the location from which it was fired — for a proactive response to this serious problem.
These are the advantages of a proper integration:
Reliably recognizes various firearms
Increased detection and reporting of gunfire
Improved response times
Precise location of gunshots
Shell casing collection
Cameras can zoom in towards emergency location
Crime maps
A first-class system can detect rapidly the sound of gunfire and verify alerts in seconds. This is a valuable tool for safety teams and law enforcement, who can strengthen their operations with accurate data, quick processing, and prompt notification of shooting through multiple channels. Gunfire Detection Systems can successfully be integrated with IP-based video surveillance for improved performance.
Besides deploying this helpful technology, authorities should also announce a zero-tolerance policy for celebratory gunfire, utilize social media to spread the message, teach the community about the real dangers of this harmful activity, and host 4th of July celebrations to engage the citizens in safer ways.