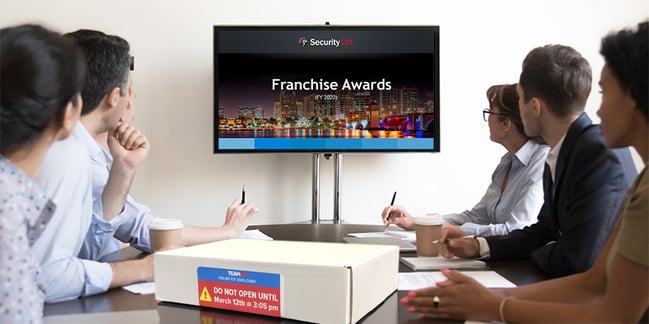 Congratulations to all of our incredible franchises across the country on another year of security excellence and company growth! Earlier this year our annual Franchise Awards ceremony was held virtually, thanks to the COVID-19 pandemic. In true Security 101 style, we still managed to have a good time while recognizing our franchise's and their sales teams' achievements — even if it meant speaking to one another over a virtual call.
Each year in late spring, Security 101 franchisees are presented with the coveted Security 101 Franchise Awards, where recognition is given to owners and team members based on their successes from the previous fiscal year. The awards include recognition to entire franchises, individual locations, and individual sales achievements by TEAM101 personnel consisting of several categories for sales excellence.
Our industry-leading, locally-owned network of commercial security integration businesses continue to grow, even as the pandemic has interrupted "normal" business operations. Please join me in congratulating our top performing franchises and office locations!

Security 101
Franchise Awards

Rhino Club 2020
Sales greater than $3.0M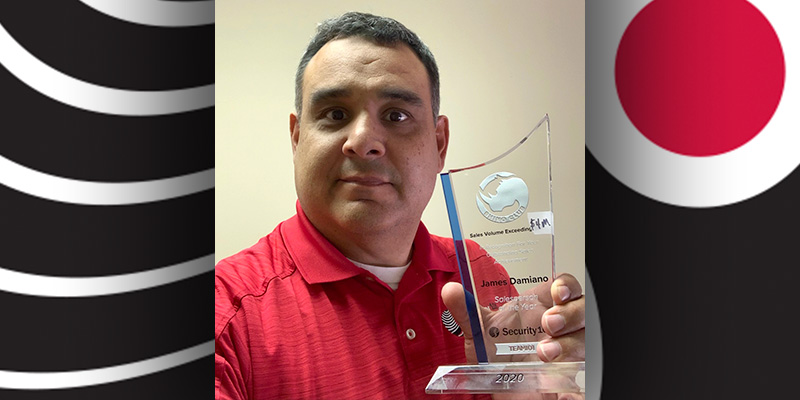 Salesperson of the Year
James Damiano
| | |
| --- | --- |
| Jason Pasik | Tim Cook |
| Casey Reiff | Matt Netardus |
| Scott Robitzer | John Gibson |
| Nathan Hunt | Tim Armstrong |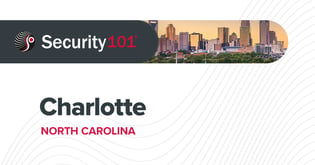 Aaron Alexander

Sales Achievement Awards
Sales greater than $2.0M

Brad Bush

Don Cox

Fran DellaFera

Andre Bachmann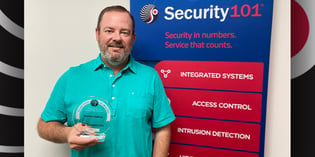 Demus Oxford
Sales greater than $1.5M

Thomas Albino

Andy Barker

Rob Ryan

Anthony Iovine

Harry Denny

Bill Spinek

Mike Carrillo

Nathan Zautcke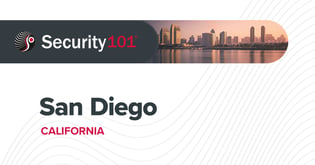 David Wells
Sales greater than $1.25M

Erik Trembulak

Michael Dorrian

Paul Chandegra

Matt Alden

Rafael Nader

David Havey

Rafael Stella

Michael Cintron