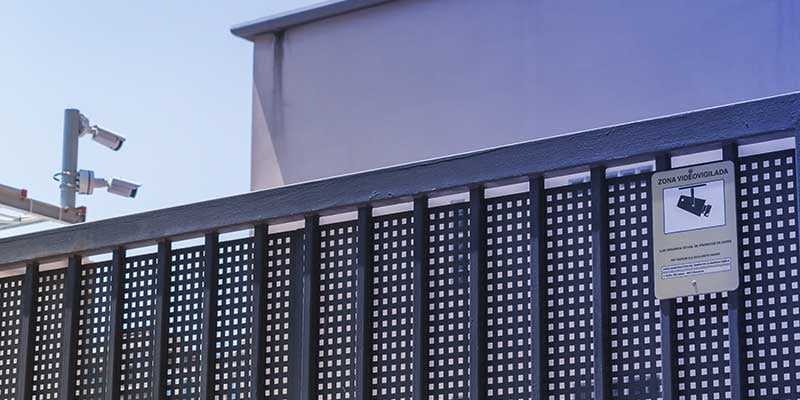 The U.S cannabis industry is rapidly growing and expanding. Although it remains illegal at the federal level, in 2020 the District of Columbia and other 35 states legalized marijuana for medical use. Additionally, 15 of those states have allowed adults to legally use this substance for recreational purposes. As the industry becomes more profitable and popular, security is a crucial consideration for facility owners, managers, and consultants. Choosing the wrong security system or provider, unskilled in the distinctive needs of the marijuana businesses, can generate devastating consequences.
As legalization transforms into the norm, strict and very specific state and local regulations have been created for cannabis establishments. Therefore, an effective security system will address two important pain points:
1. Eliminate security vulnerabilities and increase protection against crime.
2. Help the marijuana business comply with unique state and local policies.
Consequently, there is not a one-size-fits-all approach when it comes to security for the cannabis industry. Working with a security company unqualified in this line of business can lead to:
Criminal activity
Criminals are attracted to the high-value product and large amount of cash often available in dispensaries and cultivation sites. Without the appropriate security system, the most valuable assets, which can be either the plants or the dry storage, are left unprotected. A comprehensive security solution should:
Regulate access to marijuana with access control systems.
Have a sophisticated, and strategically placed, video surveillance system to protect product.
Use RFID tags, integrated with video, to track inventory during handling, storage, and transportation.
Provide real-time notifications to owners and managers.
Offer physical perimeter protection advice: fences, concrete bollards, and strobe lights.
Employee theft
According to the Marijuana Business Daily, about 90% of financial and product loss in the marijuana industry can be attributed to employee theft. Without the correct technology, business will be destined to fail. In order to avoid that, it is essential to hire carefully and make sure every employee is vetted, and background checked. In addition, access control should be integrated with video surveillance systems to restrict access and record unauthorized entries.
By using a cloud-based system, wireless hubs, and specialized devices, access to the building can be safer and more effective. Other measures include improved trash-handling and employee verification protocols.
Cannabis licenses can be revoked
States have enacted particular regulations for approval of cannabis business operations. Failure to comply with those will result in loss of license and closure of the cannabis establishment. Most of the states require exhaustive security plans for:
Inventory tracking of all marijuana and marijuana products on the premises.
Employee qualification and training.
Waste disposal.
Transportation and delivery of marijuana and marijuana products.
Video directives might include seed-to-sale visibility, specific number and placement of cameras, quality of video footage, the length of time recorded footage is stored for, and 24/7 monitoring of video feed.
The idea of legalizing marijuana is gradually becoming widely accepted by state legislators and consumers. This "green rush" has prompted a multibillion-dollar business that is continuously increasing. Choosing the right security system is fundamental to keep marijuana businesses open and effectively functioning.