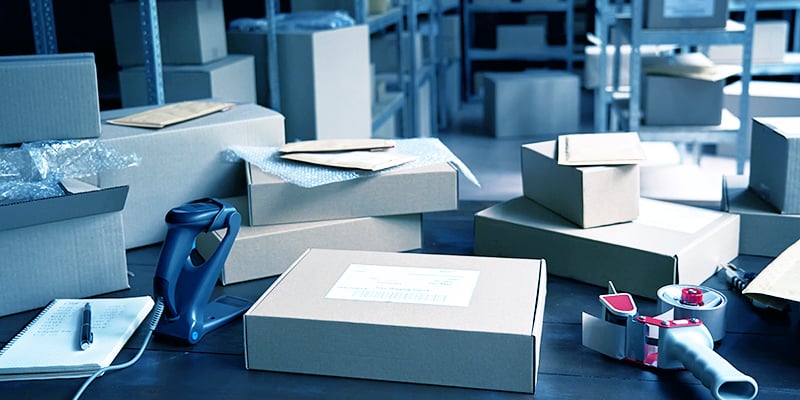 Millions of U.S. businesses use the mail. However, only a handful employ mailroom security best practices that ensure organizations and employees are protected from critical exposure to hazardous or threatening mail. Astonishingly, according to the 2017 SafeMail Survey, almost 30% of organizations completing the survey received a mail threat in the previous year, while 13% of them received 3 or more mail threats. What is even more alarming is that 22% of those businesses reported they do not screen their mail at all. In a time where threats can never be completely eliminated, following appropriate procedures in the mailroom is essential.
In order to prevent or mitigate the damage caused by mail threats, organizations can add another layer to their physical security system. This means that from the moment of acceptance through the mail's final delivery/destruction, the entity is following a systematic approach to handling mail in a safe way.
How to safely handle mail in an organization
An initial step is to implement sophisticated access-control methods for staff, who ideally go through strict screening and background checks prior to getting employed. Biometrics is a great option for granting access to the mailroom only to authorized personnel. This solution, which uses biological data like retina scans, facial detection, and voice recognition, among others, is particularly adequate in the contactless world of today.
Reorganize and optimize operations by centralizing the location of the mailroom. Restricting drivers and deliveries to a specific area and ensuring that the room is not part of the central ventilation system reduces risk, creates organization, and increases efficiency. In addition, workers need to be well trained on how to recognize and handle a suspicious piece of mail. A common safety issue is that employees may not know what to do with threatening mail. In order to remind staff of best practices it is always helpful to post, in the mailroom, prevention, and emergency preparedness resources, like this USPS poster.
Screen the mail with the help of robust technologies. A modern solution can be millimeter wave (mmWave) scanners that quickly identify packages or envelopes with potential threats. A video imaging technology can expose mail contents instantly and help close this characteristic security gap in companies.
Consider installing comprehensive video surveillance and CCTV (Closed Circuit TV) system inside and outside of the mailroom and ensure that there is adequate lighting for operations. Cameras act as a crime disincentive and helps capture and document security events in the mailroom. Furthermore, keep detailed logs of employees and visitor arrivals and departures.
Invest in gloves, masks/respirators, and protective glasses for staff handling mail directly.