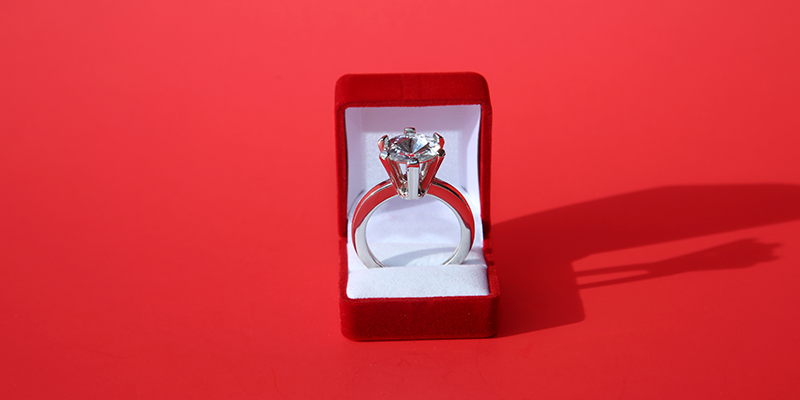 Around this time of the year, jewelry stores have one goal in mind: helping their customers make their Valentine's day sweeter with expensive and meaningful gifts, specially designed for this occasion. Undeniably, people get attracted to find the perfect heart-shaped creation to give to their sweetheart and show their love. Unfortunately, the highly valuable goods not only allure lovebirds. Burglars are also seduced by the prospect of not leaving a site empty-handed, and sadly such premises are often a vulnerable, rewarding, and easy target.
Since jewelry stores display easily pocketed and beautiful products, worth thousands of dollars, taking measures to prevent theft and criminal activity should be of utmost importance for managers and owners. There are several solutions able to minimize the risks associated with operating a luxurious store and protecting employees and inventory; particularly when highly mobile professional burglary crews are getting more sophisticated in their craft. As reported by the Jewelers' Security Alliance (JSA), the number of on-premises burglaries increased by 52.8% in 2019, compared to 2018. The number of rooftop entries and safe attacks also augmented 277.8% and 238.5% respectively.
The above alarming criminal data demands efficacious security solutions with urgency. These are 3 must-haves to protect jewelry businesses during Valentine's day season.
Strategically installing internal cameras helps protect jewels from thieves, as well as dishonest employees, by identifying the criminal and obtaining actual evidence of the illicit activity. The latter can prove highly beneficial when the police are investigating the crime or when owners need to settle a claim with the insurance company. Ideally, IP cameras assist the business to see what is happening in real-time in the store, with as much detail as possible. The right cameras can:
Pan
Tilt
Zoom for 360-degree coverage.
Cover every square foot in the jewelry since they are judiciously located.
Store footage using cloud services.
Review footage in store or at corporate headquarters.
Alarm System for Jewelry Stores
A cutting-edge security system incorporates sensors to detect intrusion at every point of access in the store. When a trespasser is noticed, a change of weight is calculated, broken glass is identified, or a vault is open, managers and pertinent authorities receive instant notifications, alerting them on the situation. In doing so, they can interrupt a criminal attempt and minimize the damage considerably.
Further, loud alarms ward off intruders, mitigate asset losses, and help business owners investigate the case and respond accordingly. Paired with image, motion, and glass-break detectors, in addition to notifications sent to all people in the network, an alarm system is always is a good idea to boost the security of jewelry stores.
Panic Buttons
Because of the increased amount of jewelry store robberies, it is important to have a response plan that includes a discreet way to call for help in the event of a break-in. This wireless solution allows employees to hit a button that simultaneously alerts the police or a security group to get dispatched and assist on time. Panic buttons are cost-effective, decrease response time, offer employees and owners a better sense of security, and can stop a threat before it becomes a tragedy.