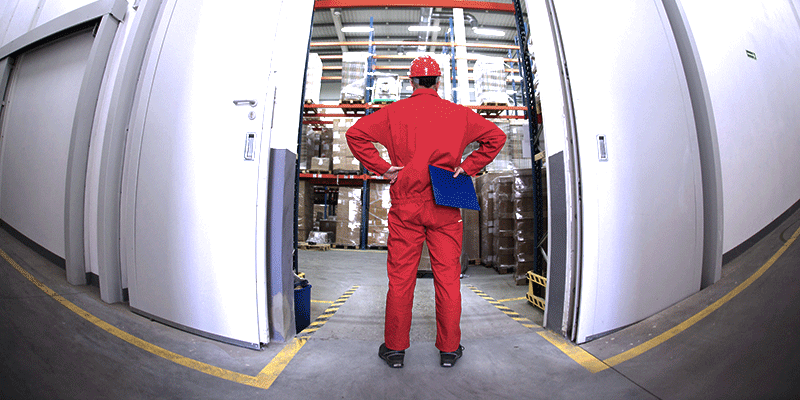 Two of the main objectives of many industrial manufacturing facilities are safety and productivity. The latter goal largely depends on guaranteeing a safe and secure place for workers, visitors, plant managers, and other leaders. And so, the point of increasing the level of physical security in industrial manufacturing settings is to detect threats, prevent intrusion, and respond appropriately and quickly in the event something wrong happens.
Manufacturing plants face common hostile actions such as:
Workplace threats and violence
Trespassing
Counterfeiting
Vandalism
Theft
In order to create the most secure environment possible, it is necessary to implement integrated solutions that layer several different technologies and work in conjunction with a comprehensive contingency plan to help increase overall human and asset protection. Access Control is, therefore, a way to seamlessly fuse these solutions and assist the industrial manufacturing facility with reaching their goals of safety and productivity with greater efficiency. Some of these solutions are: Biometrics, Learning Sensors, and Proximity Cards.
Biometrics: Plant managers should consider adopting Biometrics as a tool to accurately verify staff and visitor's identity to reduce any vulnerability. Biometrics' latest multispectral imaging technology reduces the risk of not detecting a real fingertip from a fake one as they use modern polarization vision and different types of light to capture data from the surface, subsurface, and subdermal structures from the skin.
IoT Security: With the advent of Internet of Things revolution, industrial manufacturers have been urged to improve their current security systems. Normally, an IoT security structure involves multiple interconnected devices and software aggregating and transmitting data and accessing the Internet. This has proven to be the way to keep a non-disruptive workflow, increase employee's protection, maintain the safety of assets, and secure critical information from being stolen. Learning Sensor technology is a wonderful way to get up to speed as it helps manufacturing industries meet important requirements including efficiency, safety, quality and productivity.
Proximity Cards: These contactless ID cards are waved in front of a door reader to gain access to a plant / area. They work using wireless radio frequency ID (RFID) technology and communicate directly to the access control server. Proximity Cards are an excellent way to grant access to only those who are authorized to enter the premises or to allow only certain people in certain areas and restrict others.