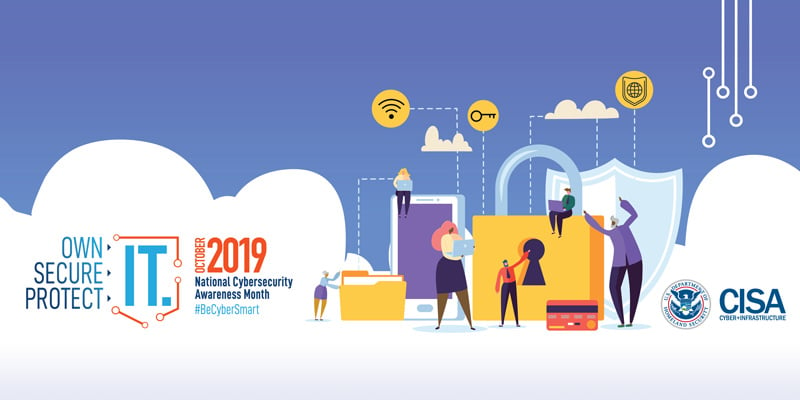 Did you know that October is National Cybersecurity Awareness Month? Otherwise known as NCSAM — it is a collaborative effort between government and industry to raise awareness about the importance of cybersecurity and to ensure that all Americans have the resources they need to be safer and more secure online.
The U.S. Department of Homeland Security and NICCS (National Initiative for Cybersecurity Careers and Studies) states, "NCSAM 2019 emphasizes personal accountability and stresses the importance of taking proactive steps to enhance cybersecurity at home and in the workplace. This year's overarching message – Own IT. Secure IT. Protect IT. – will focus on key areas including citizen privacy, consumer devices, and e-commerce security."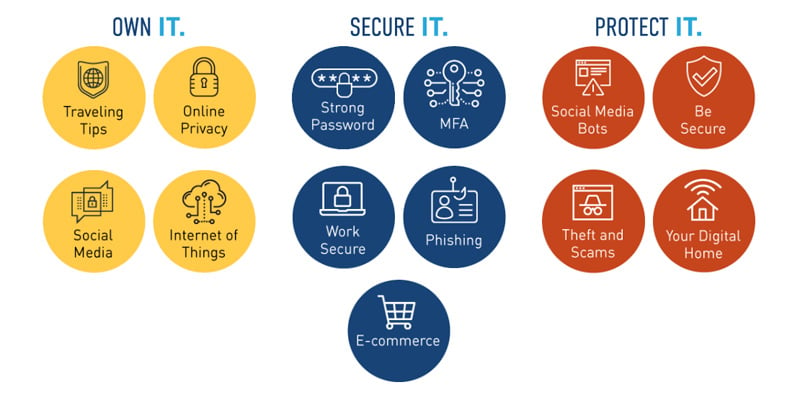 President Trump declared October as National Cybersecurity Awareness Month for the 16th consecutive year along with 11 U.S. states and counting.
If you have any questions about NCSAM 2019 or cybersecurity awareness in general, you can contact the Department of Homeland Security by email at stopthinkconnect@hq.dhs.gov.