Protecting
people, property & profits
Security 101® is nationally-recognized as a leader in the security industry and viewed as one of the fastest growing commercial integrators in the US. From system design, engineering, and installation — to servicing electronic security systems, Security 101 offers a full range of services to our clients. Our business systems, specialized business operations software, and extensive training allow us to deliver the highest quality security systems and positive customer experiences.
As a true systems integrator, Security 101 is the only call you'll need to make.


"Complete" design & engineering
Intercom & tele-entry systems
Mass notification systems
Visitor management systems
Intrusion detection systems
Unique software solutions for market-specific security challenges
Security system integration (video, access control & intrusion detection)
Extensive Service Portfolio
Security

Reimagined

A comprehensive, purpose-built security environment is essential for businesses of any size to thrive. By partnering with Security 101, we can create an intelligent and integrated system that incorporates advanced video, access control, alarm monitoring, and visitor management solutions to help you maximize safety, efficiency, and productivity and detect and mitigate threats on time.
Commercial security systems security camera installation
in San Jose, CA
San Jose, CA is home to some of the most profitable and innovative companies in the world. Household names like Adobe, Cisco, and PayPal are all headquartered within the city, and a strong presence of small businesses and startup companies keeps San Jose's economic standing strong and diverse. Of course, regardless of whether an organization is an international financial institution or a startup tech company, reliable security is a must, and security cameras are an integral part of any risk-mitigation strategy.
Every year, around 25,000 property crimes are committed in San Jose alone. Without appropriate security measures, criminals can easily commit these acts by either robbing businesses of their assets or targeting employees. Sadly, the simple implementation of security cameras into these companies' defenses would have thwarted many of these crimes.
Fortunately, as one of the best security companies serving the San Jose, CA area, Security 101's customized security solutions, and professional camera installation can help businesses protect their employees and their assets. This comprehensive safety for everyone — and everything — on the premises.
Protecting Silicon Valley companies with

cutting-edge video surveillance systems

For decades, security companies in the San Jose area relied on video systems to deter criminals, track suspicious movements, and sound alarms. Today, video surveillance is still a key component of modern security. However, over the past few years, innovative technologies have greatly improved the effectiveness of commercial security cameras.

Here at Security 101, we use the latest video surveillance camera technology when designing and installing our client-custom security solutions. With these cameras, we are able to better protect our San Jose clients by offering:
San Jose businesses
that need security cameras
Most asset-based businesses recognize the obvious need for security cameras to protect the equipment and products contained within. But many other types of organizations require a sound security system to protect their employees, patrons, intellectual properties, and more. Here are some of the ways that San Jose area companies utilize commercial security services.
Employee monitoring and visitor management
All companies want to trust their employees, and in most cases, they can. However, even on their first day, employees are given access to the premises, computer systems, and the property of other employees. An internal security system not only helps with access control to restricted areas, but if a crime does occur within the walls of your commercial property, it helps to narrow down the list of parties who had access.
Liability mitigation
Premise liability law is a thriving industry in the San Jose area, and while some local businesses have demonstrated negligence, others have been falsely accused by slip-and-fall scammers. Surveillance cameras can often provide valuable insight as to what actually caused an accident.
Intrusion detection
Among the most common reasons that companies have security cameras installed are perimeter safety and access control. You can ensure sound security by installing commercial security cameras. Not only are closed-circuit security cameras a strong deterrent against theft and vandalism, but they can also give you a break on your insurance.
Counter Surveillance
The San Jose area is full of companies working on highly sensitive information technology. They are prime targets for corporate espionage. But the bad actors are not just competitors. Foreign governments launch sophisticated operations to access the technology and resources that San Jose area tech companies diligently develop. A properly placed surveillance camera can show your loss-prevention team exactly who might be watching your business.
Suppose you have questions about the number, location, and types of security cameras your business needs for access control, personnel safety, and otherwise sound security. In that case, you need to speak to security professionals at Security 101. We are the San Jose area's top security camera installation and service provider. Call today to discuss your security camera needs with our security system experts.
San Jose Area
Crime Trends
According to the San Jose Police Department, there was a 4.7% increase in burglaries from 2020 to 2021. Larceny rose by 29.2%, and total property crimes climbed by 16%. These stats don't include violent crimes, which rose by 8.6% in the same one-year period. Not all of these crimes could have been prevented or solved with the installation of security cameras, but many of them would have. Protect your business against the rising San Jose crime trend. Security camera installation is cheaper than you think, and when you compare it with the catastrophic loss from one crime, can you really afford not to install cameras?
FAQs About
Commercial Security Systems
San Jose area companies are frequent targets of property crimes, sabotage, vandalism, and other crimes. Protecting the physical security of your business is an essential component of a comprehensive risk management plan. Here are some of the most commonly asked questions from the business owners and managers who use our
security system services
.
How can I improve access control for my business?
Most commercial buildings have several points of access. By requiring employees and visitors to enter and leave through the same point, you can better identify security threats from employees and external parties. A complete security camera system covers not only the main entrance of your business but also other points of access.
What types of facilities require security camera installation?
Our San Jose area clients range from software developers to manufacturing plants to large apartment complexes. Many companies fail to realize the need for a sound security system until it's too late. Whether your business requires access control, intrusion detection, visitor management, or other needs, the San Jose security camera installation experts at Security 101 can help.
How do I know if I have enough security cameras to protect my business?
The physical property and requirements of every business are different, which is why you need a team of security professionals to coordinate with you to determine your security camera needs.
What does security camera installation cost? How much are your services once the security cameras are installed?
Naturally, the cost of security camera installation varies depending on the size of the facility, the number of security cameras required, and several other factors. If you contact Security 101, a security camera installation professional can provide you with a risk assessment and a comprehensive security camera recommendation.
Security 101 works hard to
protect San Jose, CA
Looking for local support? Our San Jose office can be found at the above location. Or, feel free to call us or contact us anytime.
Our National

Strategic Partners
Contact
us
Security 101 provides top-of-the-line video security systems to keep San Jose businesses secure. Staffed by factory-trained technicians and engineers, our team ensures client satisfaction and safety by performing thorough installations, all-systems testing, certification, and compliance checks. Once your security cameras are installed, you can rely on our professional service and A-rated customer experience. With our help, San Jose area companies can rest assured that their property and employees are as safe as can be.

Rob Chamberlin
President

After founding and operating two technology companies during the past 15 years, Rob Chamberlin started the San Francisco Bay Area location of Security 101 in early 2019. Previously, he founded True Wireless in 2004. The company grew from a lean startup, to one of the nation's largest Value-Added Wireless Resellers (VAR's) in the U.S., selling primarily to enterprise and Fortune 500 clientele. The company appeared on the San Francisco Business Times "Top 100" Fastest Growing Private Companies, and qualified to appear on the Inc. 5000 list. He also co-founded DataXoom - a Mobile Virtual Network Operator (MVNO) targeting mid-market and enterprise business clients - in 2012. DataXoom provides 4G and LTE data network connectivity for the tablets, Wi-Fi hotspots and IoT devices used by the mobile workforce. Rob served as the company's Chief Marketing Officer (CMO) and Chief Revenue Officer (CRO) at various points in their history, and currently serves on the company's Board of Directors.
In the past several years, he has spent time advising local tech companies on their digital marketing strategies, P.R., and business development. When he's not working, Rob enjoys spending time with his 3 sons, NFL football, and discovering some of the best wines in the world in Napa Valley.
Specialties include: Entrepreneurship, Commercial Security, Access Control, Security Cameras, CCTV, Enterprise Solutions, Strategy, and Customer Acquisition.

Paul Newton
Director of Operations

Paul Newton is the Director of Operations at Security 101 – SF Bay Area, where he oversees the activities of the company, ensuring that the organization is managed and performing efficiently and effectively. Paul has over 28 years of commercial security industry experience, with positions including Technician, Project Manager, Account Manager, Regional Operations Manager, and General Manager with several national security integrators. During his career, he contributed to the overall success and growth of these organizations while optimizing customer satisfaction.
Paul was driven to pursue a career in electronic security from interests at an early age. After completing studies at Sierra Academy of Aeronautics and obtaining his Aircraft Mechanic License, his passion and talents opened the door to opportunities in the security industry. He has obtained a CIA CPSM certification as well as a CA C-7 Contractors License. Outside of his professional career, Paul enjoys spending time with his family and grandkids, watching movies, golf, bowling, and working around the house.

Michael Carrillo
Senior Technology
Executive

Shortly after graduating college with a degree in Engineering, Mike began his career in the security industry in 2011 in a Sales Engineer role with a large, national security integrator. Utilizing his engineering background, Mike quickly learned how to design best-in-class enterprise integrated security systems for his clients in the Bay Area. After a couple of years in the industry, Mike was promoted into a role as a hybrid Sales Engineer/Account Executive and became a well-rounded, trusted technical sales advisor to any client he has and will work with in the future.
Over the last 7+ years, Mike has had experience in designing, deploying, and managing large national and global deployments of complex enterprise integrated systems, and has served as a trusted security consultant for many of key clients.
Over the next several years Mike is excited to grow his sales and technical team at Security 101 to create a professional and efficient team for all our current and future business customers.
Specialties include: Enterprise Solutions, Integrated System Design, Access Control, Video Surveillance, Biometrics, Alarm Systems, Visitor Management.
Local

News
Stay informed!


Discover something new.

Find informative articles relevant to your location and read about local security news, announcements, updates, and local security events that matter to you and your business.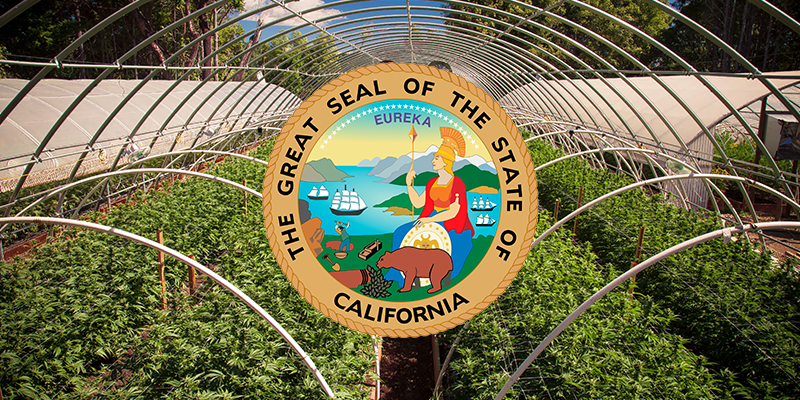 Security requirements for the cannabis industry in California
Cannabis use, both medical and recreational, is legal in California. In fact,...
Read More
Security 101® Careers
San Jose

Being a part of TEAM101 has a special meaning to our dedicated personnel. At Security 101, we are continuously seeking qualified, highly-motivated individuals who demonstrate our guiding principles of fanatical customer service, integrity, and fun. Grow with us and thrive within an organization dedicated to excellence.
We are actively seeking top talent for the following position(s):
Sales Representative
The Security 101 sales professional is responsible for promoting and selling Security 101 services and technology within an assigned territory, leveraging relationships, and closing new business for our company while ensuring customer retention. An Account Executive is responsible for securing profitable sales and generating reoccurring revenue to new and existing and customers while maximizing customer satisfaction and retention by initiating post installation follow-ups. This rep will also have a commanding knowledge of our product line, as well as that of our services.
Service Technician
Responsibilities include, but are not limited to, the service, maintenance and repair of items sold, leased, or rented to Customers.
Project Manager
Plans, organizes, directs, and controls project activities required for effective management of electronic security installation projects. Supervises installation and sub-contractors. Estimates and prices job charges. Works with financial, contract management and other management reports and tools to define project problems to assure project profitability. Responsible for training and developing employees as well as responsible for the quality of installation.
Let

'

s

work together

!

Join us on our gratifying journey of service, innovation, and expansion. Explore our fulfilling career opportunities and take your calling to the next level.