Protecting
People, Property & Profits
Security 101® is nationally-recognized as a leader in the security industry and viewed as one of the fastest growing commercial integrators in the US. From system design, engineering, and installation — to servicing electronic security systems, Security 101 offers a full range of services to our clients. Our business systems, specialized business operations software, and extensive training allow us to deliver the highest quality security systems and positive customer experiences.
As a true systems integrator, Security 101 is the only call you'll need to make.


"Complete" design & engineering
Intercom & tele-entry systems
Mass notification systems
Visitor management systems
Intrusion detection systems
Unique software solutions for market-specific security challenges
Security system integration (video, access control & intrusion detection)
Extensive Service Portfolio
Security

Reimagined

A comprehensive, purpose-built security environment is essential for businesses of any size to thrive. By partnering with Security 101, we can create an intelligent and integrated system that incorporates advanced video, access control, alarm monitoring, and visitor management solutions to help you maximize safety, efficiency, and productivity and detect and mitigate threats on time.
Our National

Strategic Partners

Las Vegas, NV - Our local team is comprised of seasoned security professionals who are ready to handle any size commercial electronic security systems project or service needs you may have. At Security 101 our expansive network of industry talent is deep — and our unique business model allows for every team member to stay connected. Here are a few key TEAM101 members in your local area. Get connected, follow us on Linkedin®, and join the conversation. Our dedication to security excellence is second-to-none and we are ready to start earning your trust today.

Greg Maguire
CEO/President



Greg Maguire is the President of Security 101 – Las Vegas, a security systems integrator focused on providing extraordinary customer service to commercial clients in the electronic security systems market. Previously, Greg co-founded Adara Power, a Silicon Valley-based company that designed, engineered, and manufactured advanced lithium-ion renewable energy storage systems. He was responsible for the sales & marketing of their systems as well as establishing the agreements and distribution channels, and he helped lead a successful acquisition of the company in early 2019. He also worked with Mach 49 in Menlo Park, California as team lead for a PwC project to develop a financial app to rapidly assist new companies expand rapidly into global markets.
Greg is a former US Navy Captain and Pilot, having served a distinguished career of over 25 years in progressive aviation leadership positions including the Joint Chiefs of Staff in the Pentagon, navigator of a nuclear aircraft carrier in Yokosuka, Japan and leading Navy recruiting operations for 600 offices in the United States, Europe and the Caribbean. Advanced program management experience includes the development, testing, and deployment of aviation missile systems, the integration of unmanned aircraft into the national airspace, and the development of the Navy's strategic warfighting and energy concepts.
Greg is an alumni of the University of Southern California (BA), the Navy Postgraduate School (MS), Johns Hopkins University (MS), the Naval War College, and the Chief of Naval Operations Strategic Studies Group. Greg resides in Las Vegas, Nevada.
Local

News
Stay informed!


Discover something new.

Find informative articles relevant to your location and read about local security news, announcements, updates, and local security events that matter to you and your business.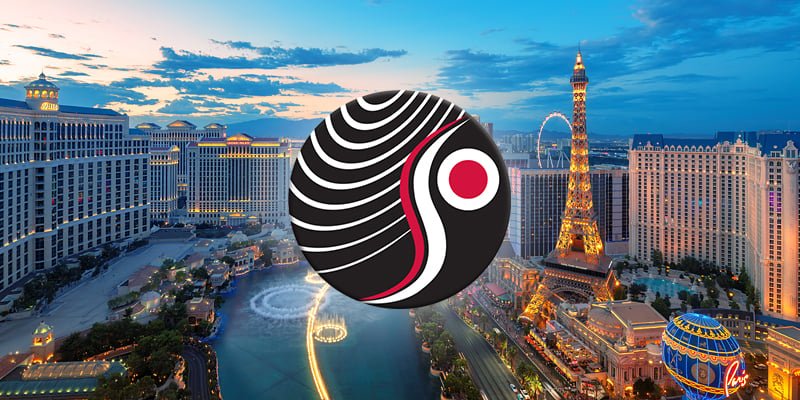 Security 101 has arrived in Las Vegas
The first and only franchised commercial security systems integrator in the...
Read More
Security 101® Careers
Las Vegas

Being a part of TEAM101 has a special meaning to our dedicated personnel. At Security 101, we are continuously seeking qualified, highly-motivated individuals who demonstrate our guiding principles of fanatical customer service, integrity, and fun. Grow with us and thrive within an organization dedicated to excellence.
We are actively seeking top talent for the following positions:
Account Executive
Security 101 – Las Vegas is now recruiting an Account Executive that can identify, qualify, and develop new customer opportunities by creating market awareness of Security 101 products and services. As an Outside Sales Representative in a B2B sales role, the ideal candidate will be actively seeking new business and building relationships with prospects while maintaining relationships and connections with their existing clients.
Lead Technician
Security 101 – Las Vegas is now recruiting an experienced Security technician with the ability to install and service access control, intrusion, and video systems. Take advantage of the opportunity to learn, increase your value and industry knowledge from the industry's best.
Let

'

s

work together

!

Join us on our gratifying journey of service, innovation, and expansion. Explore our fulfilling career opportunities and take your calling to the next level.