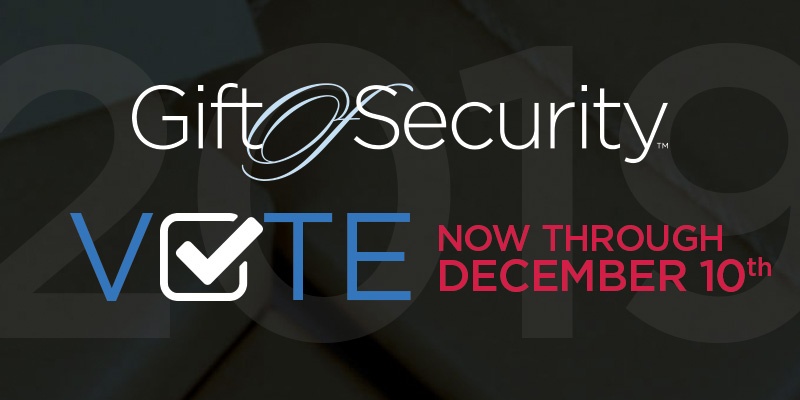 Security 101 proudly announces the finalists for this year's Gift of Security program. Thank you to all of the individuals who took the time to nominate a nonprofit organization to be in the running for a new state-of-the-art security system. Vote now for the winner! The nonprofit with the most votes by December 10th at midnight is the winner.
After the nomination period ended, each office carefully deliberated with esteemed members of their community to review all nominations and carefully select three qualified and deserving nonprofits. The nonprofit organizations that have been selected as finalists have moved on to our Open Public Voting Forum, starting today.
The Gift of Security donates $10,000 worth of integrated security services from locally owned offices, and equipment from program product partners, Axis Communications and WESCO, to one deserving nonprofit at each participating location. Some nonprofits need to upgrade their existing security systems and others are starting from scratch. We get to apply our expertise to help nonprofit organizations that otherwise might not be able to afford protection. We believe they should be able to service those most in need in a secure environment. All integrated security solutions provided are completely free for the nonprofit winner.
Read about the winners from last year
Below is a list of participating offices and links to cast your vote. Please read about the important work each nonprofit does and the lives they change. You can vote once per day and are invited to vote often. Please share this great opportunity to recognize not only our top three nominated nonprofits, but all the others around us.
This is your chance to give the sense of security to a nonprofit giving back to the community! The award presentations and installations will take place in January 2019.