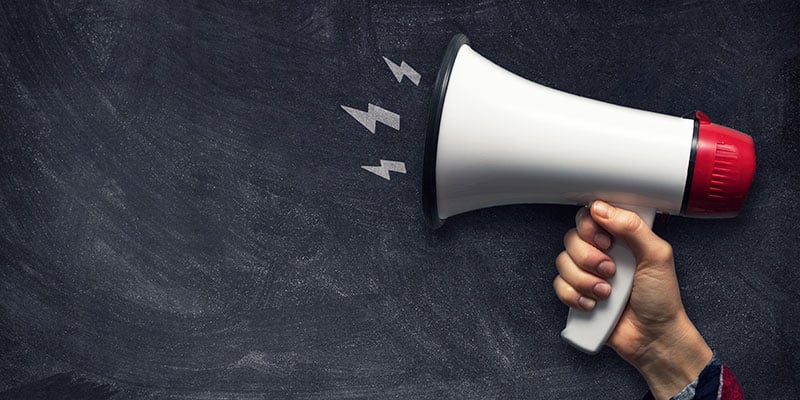 Companies rely on email to constantly communicate with employees, but 71% of them say they check their work email only between 5 a.m. and 9 a.m. Studies show that the time they spend checking their inbox continues to decline through the years. Many Americans do not even give emails their complete attention since they check it while watching TV, during meals, or shockingly — while driving.
For these reasons, email is not an ideal platform to communicate with employees during an emergency, yet 88% of companies prefer this method.
It is of the utmost importance to pay attention to how an emergency communication system is delivering notifications and to what extent are they are being received. A successful emergency mass notification system should always be assertive and time sensitive.
Every second counts! Authorities say that the first 60 seconds are the most crucial when taking protective actions during a crisis and they will determine the aftermath of the event. If an emergency notification is not delivered on time it can be disastrous. Property managers can make sure their messages are being delivered and opened by using a mass notification system that provides read receipts and delivery statistics. They can also ensure every employee and tenant receive information and instructions during a crisis via voice call, text message, email, mobile app, social media, and any other custom channel.
All these different communication outlets can be triggered at the same time but making sure that the correct message gets to the right people can represent another challenge. Segmentation capabilities can help business owners use their time wisely by avoiding irrelevant messages from being sent out. A robust mass notification system can use the employee data provided by HR systems to segment employees into groups based on their department or other attributes. Automated scripted responses to a variety of situations can then be deployed simultaneously to separate groups with different messages.
During a crisis, communication should be a 2-way street. A robust mass notification system allows for 2-way notifications allowing the end users to reply with details about their location and whether they are ok. If implemented correctly, the platform allows impacted people to receive updates and instructions from authorities who can better plan their response efforts and reduce the impact of a critical situation. When dealing with a large amount of responses — AI can analyze the information to identify common terms during an event and work to track the location of the victims after a threat.
Every commercial entity has unique requirements regarding mass notifications during emergencies but when establishing an emergency preparedness plan, crisis communication is more achievable with a mass notification system that will send alerts through all channels and to various groups of people simultaneously and on time.