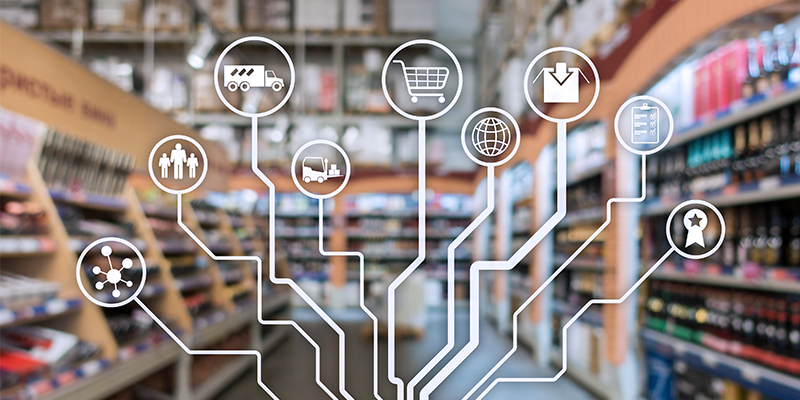 The retail industry is a mature sector that inherently presents various points of vulnerability against assets, products, employees, and customers. Rotating schedules, high attrition (annual employee turnover), multiple cash registers, and open back doors stimulate complex threats and issues.
Inventory shrinkage, internal theft, shoplifting, crime after hours, and slip-and-fall claims are among the most common concerns for retailers. These issues demand unified, cohesive, and homogeneous solutions, properly integrated by a professional security expert.
For instance, to protect your inventory, avert theft at stores, and support immediate and appropriate responses, the integration should include the following technologies:
Video surveillance to improve monitoring and detect risks in real-time.
Access control to harden the perimeter, entry points, stock rooms, offices, warehouses, and loading docks.
Intrusion detection. For the reliable spotting and alerting of hostile activity.
Video analytics. To enhance the discovery, interpretation, and communication of meaningful information.
Nevertheless, as physical threats can be perpetrated logically, and logical threats physically, it is also necessary to consider the integration of physical and cyber security.
Such alliance offers increased safety, operational efficiencies, and data protection (i.e., an authorized individual can be granted access to certain areas of the building AND specific computer applications).
Some challenges
A consolidated approach must address several challenges that are often overlooked by amateur integrators:
The unification of cyber and physical security is a complex process. To facilitate the experience for the end-user, full support is required, as well as state-of-the-art technologies.
Unprofessional installations often cause unwanted disruptions which should be anticipated with detailed design and engineering and impeccable execution.
Future growth. It is key for the security environment to be flexible and scalable and think long-term.
Elevating the security for the retail sector goes beyond integrating just a few technologies. In reality, a meticulous blend of the cyber and physical domains and the customization of the solution to meet your needs and avoid prevalent challenges are also key strategies to mitigate threats and respond to them effectively.
Secure
your retail environment
Stay steps ahead of threats and protect your retail success. Take action today and elevate your retail security to new heights.