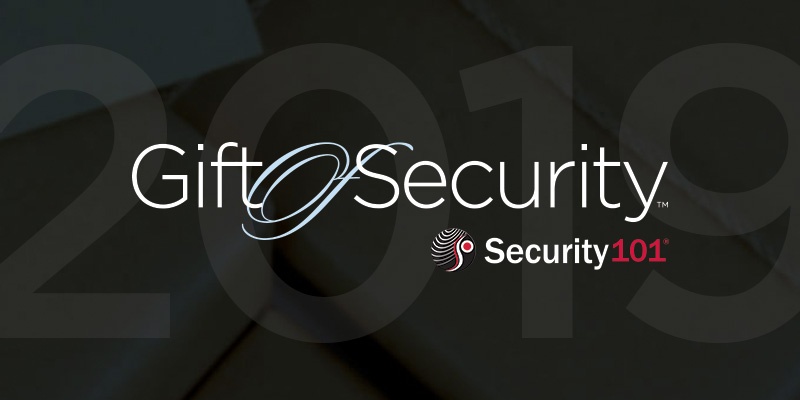 Congratulations to our 13 winners for this year's Gift of Security! The Gift of Security is a national corporate giving initiative that provides integrated security services from Security 101 and equipment from product partners, Axis Communications and WESCO, to one nonprofit winner at each participating office location. All integrated security solutions provided are completely free for the nonprofit winner and custom designed by TEAM101 professionals. Each office will hold an award ceremony in January 2019 and complete the installation soon after.
Security 101 offices throughout the U.S. participate and engage a panel of judges from the community to help review nonprofit nominations and identify 3 qualified organizations to advance to the online voting process, which ultimately determines the grand prize winner. The online voting took place November 19th - December 10th this year. The finalists were encouraged to get votes from their followers and spread the word.
AXIS Communications has joined our charitable efforts for the third year. Axis is a leading manufacturer and invented the world's first network camera back in 1996 and since then, they've been innovators in video surveillance. This is WESCO's first year as a partner, providing cabling solutions for the custom designed and installed surveillance system for the winning nonprofits.
Security 101's chief executive officer, Steve Crespo, spoke about the program, "We're so passionate about Gift of Security because we get to use our expertise to help nonprofit organizations that otherwise might not be able to afford protection. Giving back and donating our time and resources is a huge part of Security 101 and I'm proud to see this program continue to grow and reach more lives each year."
Past Gift of Security Winners