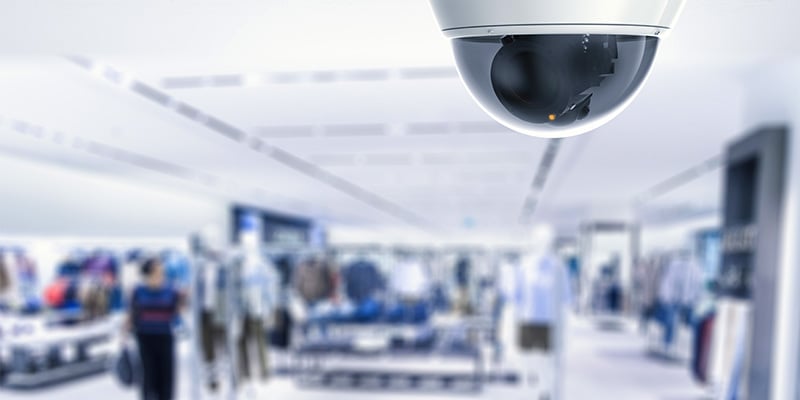 The holiday shopping season is shaping up to be a great one for retailers. Mastercard says Black Friday sales were up 9 percent from last year and analysts are predicting a total holiday sales increase of 6 percent from 2017. But the news isn't all good. While sales are up, so is retail theft. According to the National Retail Federation (NRF) retail theft is at an all-time high with a 7 percent increase from last year.
Retailers struggle during the holiday season to make the shopping environment friendly and open for shoppers while keeping a watchful eye for shoplifters and other criminals. The lone shoplifter is definitely a problem for retailers, but the real losses come from organized retail crime (ORC) defined as a group or groups of criminals stealing large quantities of merchandise for resale.
These groups are well organized and operate very quickly, often wiping out a rack of expensive clothing in mere seconds. Recently, in the San Francisco Bay Area there was a rash of thefts at Apple stores. Groups would enter a mall near closing time, descend on the Apple store and clean out all of the demo phones, tablets and computers within minutes as shoppers and sales staff looked on in disbelief.
As smart as the thieves are, retailers can fight back with a number of steps they can take to deter criminals. Here are some ways retail organizations can help protect themselves:
Product placement – Retailers should not place merchandise that is often the target of theft near the front of the store. These targeted items differ from retailer to retailer. Detergent, baby formula and beauty products are coveted items for supermarkets, but for department stores handbags are high on the list. These items should be placed away from doors and in areas that can be monitored.
EAS – Electronic Article Surveillance or EAS can help with all kinds of retail theft. Electronic tags are placed on expensive or often stolen items and EAS pedestals are placed at store exits. The tags are deactivated or removed once the item is purchased. If someone leave with a piece of merchandise before buying it the system will sound an alarm alerting store personnel.
Surveillance – Video surveillance is one of the most effective tools retailers have at their disposal. Over the years the technology has gotten better. Cameras are smaller, have higher definition and even have their own IP addresses. They act as a deterrent; the video can be monitored from any network-enabled location in real time and video can be reviewed after the incident.
Analytics – Adding analytic software to surveillance cameras makes them an even more powerful crime deterrent. Analytics monitor live video and alert retail staff to a potential problem. It can detect if someone is walking through the wrong door, spending too much time in a store aisle or if a shelf has suddenly emptied.
Customer service – Most retail crime experts say the single-most powerful tool retailers have to prevent theft is quality customer service. Having adequate staffing so that sales associates can be visible on the sales floor and interacting with customers is the best way to prevent retail loss.
These are just a few of the things retailers can do to make their holiday a little merrier. Retail crime technology is rapidly advancing. Analytics and big data are helping retailers detect criminal patterns and take action to stop or deter them. As we reach the peak of the holiday season, it's important to work with a security professional who knows the technology and your industry.