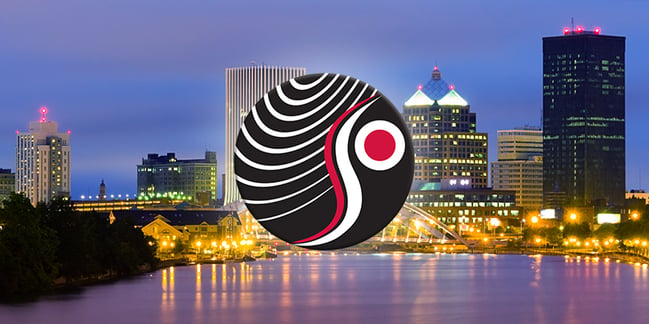 Security 101, one of the nation's leading commercial security integrators is proud to officially announce that the Rochester, NY location is open for business. Within the state of New York, Security 101 now has four office locations which also include New York (Metro) in NYC, New York (Lower Hudson Valley) in White Plains, and New York (Long Island) in Melville.
The latest addition in the Empire State is Security 101 – Rochester and this strategic location is owned and operated by Victor Wainwright who brings a strong IT background to the Security 101 network of offices. Prior to providing electronic security customers in the Rochester and Syracuse areas with "fanatical" customer service, Victor was with Dell where he enjoyed speaking with customers about their transformation initiatives. During his 25-year career in high tech, his expertise in business, finance and technology has materially benefitted his Fortune 500 clients and government agencies. Vic is an international industry speaker and holds many certifications.

TEAM101 in Rochester will serve clients across many vertical markets including healthcare, education, manufacturing, and government — just to name a few. Rochester has grown significantly since the Flower City got its name – and has become the third most populous city in the state of New York — and you can count on Victor and his team to help your company plan for, implement and install the latest security technology across the growing community. The entire organization is excited to welcome Victor and help to make Rochester a safer place!