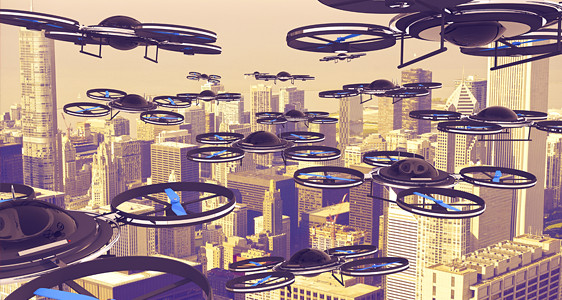 In February, the Federal Aviation Administration (FAA) released proposed regulations to aid in the integration of small unmanned aircraft systems (UAS) into the National Air Space (NAS) for non-hobby and non-recreational applications. In particular, UAS and "microdrones" may prove beneficial for security and safety purposes, as long as various provisions are met with both the airborne vehicle and operator. The proposal (which included the use of UAS for commercial applications) was sent out for 60 days for public comments with a final ruling expected later this year.
While some businesses aspire to soon use drones as superfast package delivery systems, legal restrictions still exist that will hinder these plans for the time being. For example, the FAA will require all UAS operators to maintain visual line-of-sight with their crafts. Some of the other operational limitations of flying an unmanned aerial vehicle or system include:
The aircraft must weigh less than 55 pounds (25 kilograms)
Flights may only be conducted from sunrise to sunset, excluding any nighttime operation
Imposed maximums of 100 mph speed and 500 ft. altitude
Like any employee responsible for the operation of a motor vehicle, UAV/UAS operators are also required to maintain certain specific certifications and conditions. With regulations having to do with these potentially ground-breaking activities in their early phase it is essential that the focus be around the basics of when, where and how UAS's are flown. As the rules are developed, we already know that operators must:
Be vetted by the Transportation Security Administration (TSA) and then pass an aeronautical knowledge test (re-occurring every two years)
Perform preflight inspections of the vehicle before every flight
Submit any required documents and/or records of inspections/testing to the FAA as well as report any incidents that result in property damage/injury within 10 days
While the above is not an exhaustive list of all limitations released by the FAA, it is a step in the right direction for any future technological innovations. If any entity seeks to employ drone/UAS as a means to protect workers, the FAA is willing to grant exemptions, such as allowing utility companies exploring drone use as a means of inspecting critical infrastructure. For instance, for power transmission lines, employees would normally use bucket trucks, which can be cumbersome to maneuver, especially through storm-damaged areas. For power plants that can be up to a dozen stories high, workers may spend a week building suspension and scaffolding devices to inspect thousands of components. Accomplishing these duties by drone takes a fraction of the amount of time with less risk to those working onsite. For additional information regarding UAS/drone use for security, read our previous blog post: Drone use for video surveillance.