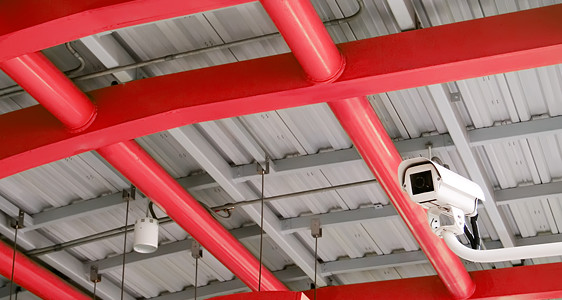 For large manufacturing and industrial facilities with valuable materials or equipment at risk of being stolen, damaged, or vandalized, budgeting for adequate security measures is typically a priority. Oftentimes many organizations go the traditional route and install a CCTV system with a central station monitored by security personnel. Additionally, facilities may hire guards to roam the premises to fortify the perimeter and hopefully deter potential intruders from trespassing. However, thanks to advances in technology—specifically megapixel cameras, video analytics, and high speed data transmission—a remote video monitoring solution can perform "virtual tours" of a facility, reducing the need for in-house security personnel.
No matter how diligent a newly-hired guard may seem, the fact remains that the human eye cannot stare at a collection of monitors for extended periods of time without succumbing to fatigue. Additionally, the annual cost of employing a handful of security guards can climb to over $80k, and some applicants may lie about qualifications or forge certifications which can lead to costly consequences in the event of an incident. Conversely, costs of data and communication technologies have decreased over the years, driving the development of sophisticated virtual guard services that rely on advanced video analytics and transmission.
Anyone familiar with consumer level cameras that can be bought at any big box electronics store understand they can be a great value for having peace of mind for when a small business owner is away from the office, shop, or other place of commerce—but most of the time, peace of mind is all they provide. The majority of these cameras are perfect for live viewing a home or workspace to ensure it is safe and sound, and if an intruder were to trespass, little can be done other than for the business owner to call the police—if the user happens to be watching the live feed as it happens. While some newer products may feature cloud recording, motion detection, and even audio talk-back through a speaker, medium to high risk facilities shouldn't risk using such off-the-shelf solutions when a fully-managed professional remote surveillance system provides a superior degree of protection in a far more proactive manner.
---
How does it work?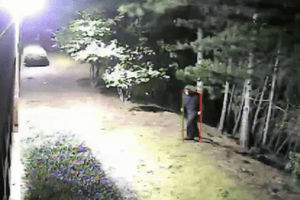 A remote video monitoring solution relies on an intelligent platform consisting of cameras or video recorders that detect human movement thanks to a series of algorithms within the system. The software then alerts the remote guard by pushing both the live feed and location information of the site's camera so that security personnel are fully aware of the situation. Instead of requiring a central station operator to keep vigil eye on the monitors, he or she will be instantly aware if, for example, an intruder is illegally trespassing on the premises after hours. The instantly-notified guard also has the ability to alert law enforcement and perform an interactive "audio challenge" through specifically-placed loudspeakers, informing the intruder they are under live video surveillance and, if needed, that police have been contacted.
In lieu of security guards on-site patrolling high risk areas or, in cases of very large sites, driving to remote buildings, guards are able to perform digital walk throughs of a manufacturing or industrial facility with the click of a mouse through the video management system. Additionally, verified event reporting aids with criminal charges that may arise as a result of property damage or loss. Integrating all of these video surveillance elements with a facility's perimeter security plan benefits an organization by coupling comprehensive awareness with increased intelligence, efficiency, and savings.