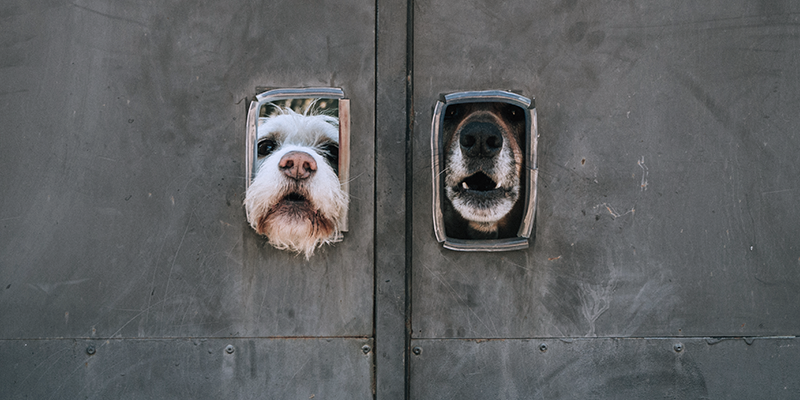 One of the key components of a physical security system is detection. When this essential ring is robust enough, intruders and trespassers can be timely spotted and even identified. If the threat persists, proper delaying action and response can then be implemented to ensure the integrity of the building.
The likelihood of crime taking place is greatly reduced when security is implemented utilizing a strategic concentric-circles-of-security approach or simply said "in layers" concept. Professional security integrators ideally utilize this best practice to design and install your security environment and ensure that your security level is deliberately expanded with each layer of protection.
An important security control
Consequently, to ensure total protection and safety, an intrusion detection solution — the watchdog of a physical security system — must be adopted.
It includes sensors, alarms, automatic notifications, and adequate integration with other technologies, such as access control, video surveillance, and video analytics. An intrusion detection system is a valuable addition that provides security teams with the ability to verify security breaches, increase visibility, and decrease false alarms.
Some of the benefits of intrusion detection are:
It can be integrated with other vital technologies, such as smart video surveillance and touchless access control.
Real-time monitoring.
Real-time communications.
Intrusion panels can be centrally and remotely managed from a unified security platform over any IP network or serial connection.
Access to reports and historical data for a single intrusion panel or across all the intrusion panels. Data can be complemented with video.
Alarms can be sent directly to the smartphone of decision makers for an instant response.
A safer perimeter
Protecting the limits of your organization is a crucial step to preventing intruders from gaining access to your premises and committing a crime. As the perimeter of a site is the first line of defense from potential aggressors, prohibiting entry to unauthorized individuals, enabling lockdown features, preventing doors from being propped open, and accurately authenticating employees and visitors are necessary actions.
A safer perimeter can, however, create a challenge. Hardening the security of a building can cause your organization to look and feel unwelcoming and inhospitable to clients and visitors.
Hence, it is recommended to collaborate with expert security professionals to intentionally ensure the boundaries of your premises are impenetrable to bad actors, yet they feel approachable and inviting to those allowed.
Additional recommendations:
When selecting a security system to protect the perimeter, make sure that it is easily scalable and flexible, and able to adapt to the constantly changing needs of your facility.
A good perimeter design ensures that there is a maximum range of visibility and that blind zones are eliminated.
Deploy a modern access control system to control who and when enters your site.
Consider darkness and difficult weather conditions when designing a plan to protect the perimeter.
Consider a video and audio verification service integrated into the alarm system to prevent costly false alarms.
Perimeter vs. trap protection
Perimeter and trap detection are part of an effective intrusion detection system.
Perimeter protection — These are the devices activated by the intruder or by a violent attack on the security perimeter. To this end, all windows, doors, roof lights, and ventilation shafts should be hardened.
Trap protection — It refers to the devices that get activated once the intruder has entered the building. These solutions can detect movement and body heat and reduce the risk of false alarms.
Work closely with a professional security integrator to adequately address the different challenges affecting your site. There are first-class solutions able to efficiently safeguard your people and assets, including an advanced intrusion detection system that can eliminate unauthorized access, improve response time, and strengthen the security of your organization.
Cutting-edge technologies
Expert guidance
Contact us today to collaborate with our team of professionals. Together, we will create a robust security solution that provides peace of mind and a safe environment for your organization.