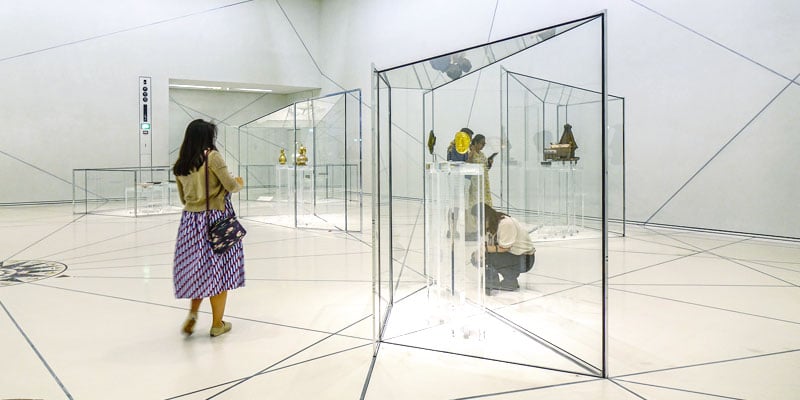 Museums may display spectacular collections of paintings and sculptures such as New York City's Museum of Modern Art, to the works of world renowned authors such as displayed at The Gibran Museum, to sports memorabilia at the American Baseball Card Museum, or even submerged sculptures at the unique underwater museum in Mexico: The MUSA.
If there's a group that collects and treasures something, there's likely a museum to display it. It goes without saying that museums are prime targets for vandals, thieves and possibly terrorists with their often extremely valuable collections. And unlike an office building, school or warehouse, museums actively invite people to visit.
Art theft is one of the oldest forms of theft in history, and is just as prevalent in todays modern era. "Economists Talk Art" has reported that more than 50,000 pieces of artwork are stolen each year globally, and many cases of art crimes are facilitated by lax security at museums.
Most recently, a french art burglar nicknamed "Spiderman" was caught after stealing over $110 million in collectables when a museum alarm failed to sound; read the full story reported by The New Yorker here. The theft of the Nativity takes second place on the FBI's list of the top ten unsolved art crimes, and the lost painting is often described as the world's "most wanted" according to The Local. In conjunction with a sophisticated new database, the British Museum says it will now be an International watchdog for looted antiquities. All points which imply the great need for comprehensive security systems in museums of all varieties.
So what does a good security system in a museum look like? To start, real time location systems (RTLS) with radio-frequency identification (RFID) asset tags and monitors are ideal to be placed on antiques, fine art collectables, paintings and other valuable pieces. These use electromagnetic fields to automatically identify and track tags attached to objects. The condition of the assets tagged are continuously monitored, and the data is stored. Any change of the assets condition instantly trigger alerts, sent immediately via email, text alert or other preferred methods. Additionally, video analytics from camera systems and facial recognition software can record all events for real time analysis.
Fortunately, all of these systems are available as web- and cloud- based solutions for data access from anywhere, which eliminates the need for drilling walls for running cable. As often, the facility itself may be the highlight of the museum such as the case at the USS Constitution Museum in Boston or the world famous Louvre Museum in Paris.
Have you encountered any of these security monitoring systems while visiting any museums recently? What was your experience like? Share with us in the comments below!