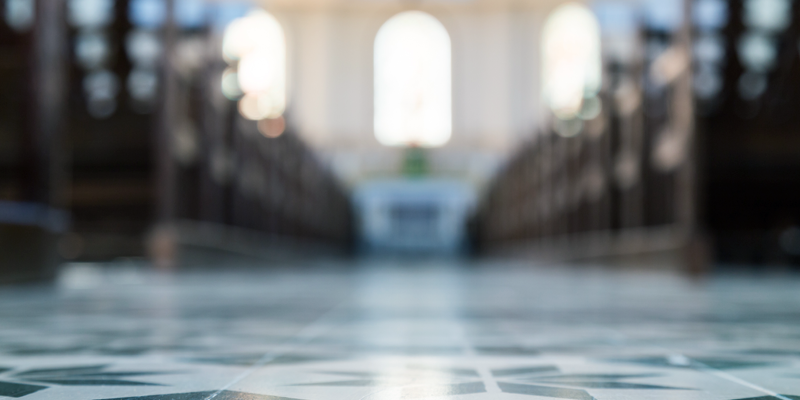 Violence against American churches in on the rise. Street criminals, white-collar criminals, hate groups, terrorists, ideology groups, and others represent lethal threats to religious congregations, which typically are not prepared — or at best prepared minimally — to address these growing dangers. Spiritual leaders are faced with a unique challenge: hardening the security of their facilities, while still providing an inviting and loving environment for their members and visitors.
The Cybersecurity and Infrastructure Security Agency (CISA) reports that the most common types of attacks against Houses of Worship (HoW) are active shootings, stabbings, cyberattacks, arson, bombings, and vehicle ramming. In 22 percent of the cases, the perpetrator of the crime had some prior association to the HoW. Principally, Faith-Based organizations (FBOs) can create a safe and secure place for congregants by:
Preventing crime through environmental design: A multidisciplinary approach that uses natural and architectural factors to reduce victimization, deter offender decisions that precede criminal acts, and minimize fear of crime.
Implementing Physical Security technologies: Video surveillance, access control, and intrusion alarms are just a few of the many solutions that could help monitor and protect the outer, middle, and inner perimeters of a House of Worship.
Providing Security training: To raise awareness of likely threatening scenarios and determine effective ways to mitigate such risks.
Utilizing Hello protocol: As CISA explains, simply saying "Hello" can help personnel establish a connection, identify suspicious behavior, and deter a potential threat.
Conducting a vulnerability assessment: Identifying latent risks and their varying levels of danger is a powerful preventive security measure.
Outlining of Security Responses: This step is intended to channel the right resources to protect the most vital assets against the most probable threats in FBOs. It includes architectural elements, operational factors, physical security systems, and best policies.
Enhancing Cybersecurity: As HoW take advantage of technology (e.g., online portals, live-streaming, cloud-based security alternatives) to connect with and protect believers, vulnerabilities are greatly increased. Defending people and assets by practicing cyber hygiene is necessary. For instance, it is key to regularly update the usernames and passwords of security devices connected to the cloud.
A secure church environment should not mean an inhospitable one. Striving for a balance between security and accessibility can keep these key places for our communities open, welcoming, and safe. A holistic approach to security is recommended, as it considers physical security, cybersecurity, community awareness, event planning, incident management, emergency preparedness, policies and protocols, training, and human resources.
Maintaining the integrity of churches and temples is a fundamental part of American society, however, they are rarely the focus of security or crime prevention efforts. With the right strategies and the adoption of advanced security technologies, such as video cameras and access control systems, churchgoers and property can be protected from an attack.