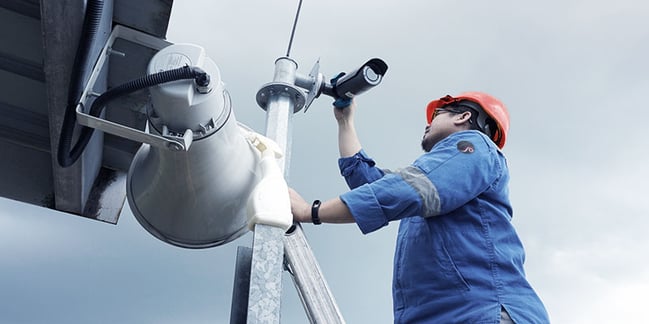 In honor of The Gift of Security, the special giving initiative from Security 101 that supports non-profit organizations, this blog will discuss important solutions to protect charitable entities from crime, theft, and terrorism. Although these institutions embody the highest ideals and noblest causes, they are not immune to the threat of violence, particularly from those with opposing views.
The purpose of philanthropic societies is to help individuals, from every walk of life, improve their lives through education, food, shelter, and guidance. However, due to a lack of capital funds to invest in security enhancements, nonprofits are often unable to keep their people safe. Unfortunately, a lax stance on security affects the outcomes of their work, as well as the performance of their employees.
Security measures for nonprofits should focus on creating safer buildings, while still making people feel they are in a warm, welcoming place. Similarly, paying attention to the aesthetics of the deployed technologies is necessary to avoid an institutional-like atmosphere.
Physical Security Options for Nonprofits:
Access Control
This solution allows entities to control access for each person based on time, day, role, or door. With access card readers or biometric authentication, security is vastly increased. Credentials can be managed remotely, and activity reports can be generated on demand.
24/7 Monitoring
Advanced video surveillance solutions can provide nonprofits with the uninterrupted monitoring they need. This technology allows decision-makers to retrieve recorded proof of an event and access feeds remotely.
Intrusion Alarms


An alarm system, customized to the unique needs of the charitable organization, is able to elevate its level of protection, reduce the potential of loss and damage, and provide unparalleled peace of mind to management, employees, and visitors.
Fire Code Compliant


Responding timely and effectively to a fire is paramount to protect people in a facility. First-class smoke detectors and fire alarms systems can help you adhere to national and local fire code requirements.
Nonprofit entities must prevent and be ready to address potential safety issues. Adopting modern solutions that create a safer, more guarded environment can determine an important difference if a security threat occurs.