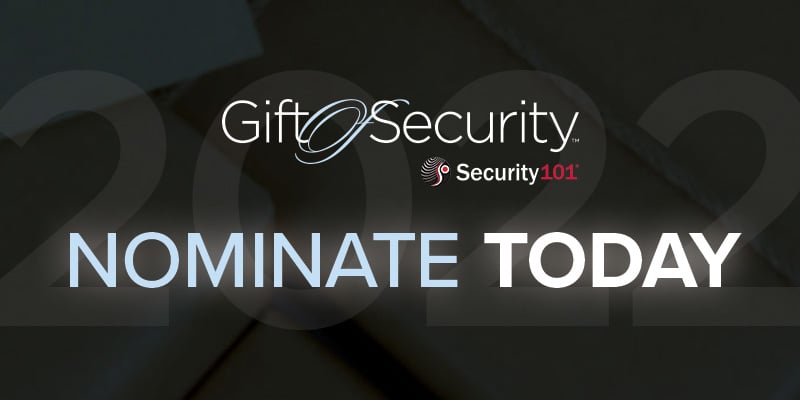 This year marks a decade of Gift of Security. This special program from Security 101 was first developed by TEAM101 in Utah who learned that there is a tremendous need to support non-profit organizations since most of the time, they do not have capital funds to invest in security improvements.
Security 101 – Salt Lake City revealed its first winner "Neighborhood House of Salt Lake City" on December 21, 2012. Since then, 80 non-profit organizations have been awarded all over the country.

Each year this corporate giving initiative donates $10,000 worth of integrated security services from locally-owned offices and equipment from program product partners to each nonprofit winner. All integrated security solutions provided are completely free for the organization.
The most challenging part is getting organizations to understand the legitimacy of the giving program and to nominate themselves. Local offices are privately owned and under no obligation to participate in the Gift of Security. In fact, employees at participating local offices often donate their time during the work week to execute the program and donate time on the weekend for installations.
"It has been rewarding to watch our local franchise owners execute the Gift of Security program. Over the course of ten years, we have had the pleasure of helping 80 nonprofit businesses in states across the U.S. where Security 101 has office locations. I'm excited to learn which of this year's upcoming nominees will win the grand prize for 2022," said Corey Tyriver, director of marketing and creative.
The following offices have agreed to invest their time and resources to recognize a nonprofit this year:
Salt Lake City
Hampton Roads
Orlando
Richmond
Charlotte
Austin
Houston
San Antonio
Las Vegas
Indianapolis
Saginaw
Phoenix
Nominations are now live and can be submitted by visiting our Gift of Security page and will run until November 15th. A local panel of community leaders will then review all nominations and carefully select three final candidates for this year's award. After the nominees have been finalized, an open voting forum will be enabled for everyone to cast their votes starting November 25th and ultimately determine the winner by the third week of December.
Axis Communications, along with ADI Distribution and Genesis Cable have kindly joined the program as sponsors of all the equipment to be awarded to the selected nonprofits by the end of December. The award presentations and installations will take place in January 2022.
"As we work to create light for others, we naturally light our own way." Mary Anne Radmacher