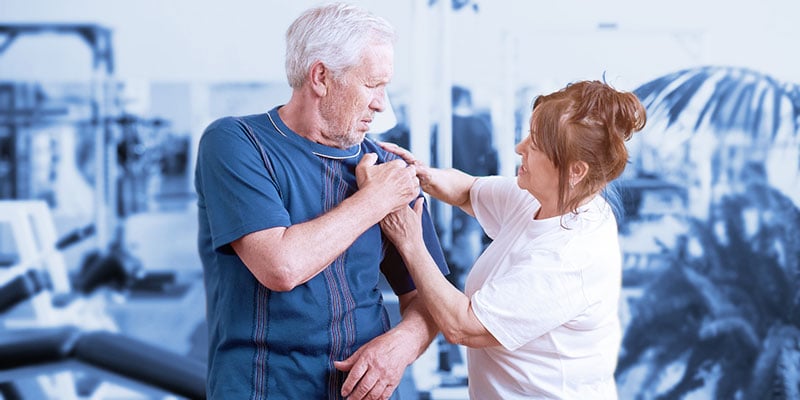 Falls are common for elderly people living in nursing homes. According to the Center for Disease Control and Prevention, one out of every four older adults falls every year, and millions suffer serious injuries such as hip fractures and traumatic brain injury (TBI) because of them. These lesions often represent permanent disability, reduced quality of life and life expectancy, and persistent pain.
Residents in assisted living facilities tend to be frail and have pre-existent chronic conditions, issues with thinking or memory, trouble with walking and balance, and are likely to be taking several medications. All these factors, says the CDC (2009), are associated with falling.
Notably, the most common location for falls in senior communities is the bedside, followed by the bathroom. Most accidents are related to transfers around the bed and with toileting. Unfortunately, even in the safe environment of a nursing home, supervision of seniors cannot be 100% guaranteed by relying on the medical staff alone. With such a high feasibility of falling accidents, it is vital for health administrators to provide older adults with a comprehensive fall detection system.
Fall Detection Technology
Fall detection is a valuable feature that helps prevent the risk of falling and its devastating consequences for older adults. By using an appropriate wearable technology, like Bluetooth pendants, that includes accelerometers, barometers, gyroscopes, and advanced software algorithms, false alarms are reduced as it can be differentiated between an actual fall and someone just sitting down.
State-of-the-art technologies include motion-sensing technology to determine when the senior has rapidly changed from a vertical posture to one that's horizontal. If the system detects a fall, it automatically triggers a call for help to provide timely assistance. The solution may include:
Accelerometers: devices that measures changes in gravitational acceleration, monitor walking velocity, and upper body sway.
Highly developed algorithms that check for movement after the fall.
Barometers: which differentiate the change in barometric pressure from a resident in a standing position to one that is lying down.
Two-way mobile communication to allow nurses to communicate with the resident directly to assess the situation.
Real-time alert and response tracking.
Data collection and reporting.
API integration.
Automatic Night Lights
In an attempt to prevent senior falls, another measure health administrators might want to take is the automation of lights at night. Darkness increases the risk of falling, especially for residents with visual impairments, therefore automatic night lights triggered by motion can help reduce the risk of falling.
The above safety solutions can significantly diminish the number of fall accidents in nursing homes, as well as reduce the response time in the event of one. Seniors, family members, and staff can have an increased peace of mind knowing that this protection technology is accessible in their community.